Visitors learn of Sichuan Opera in Chongqing
Share - WeChat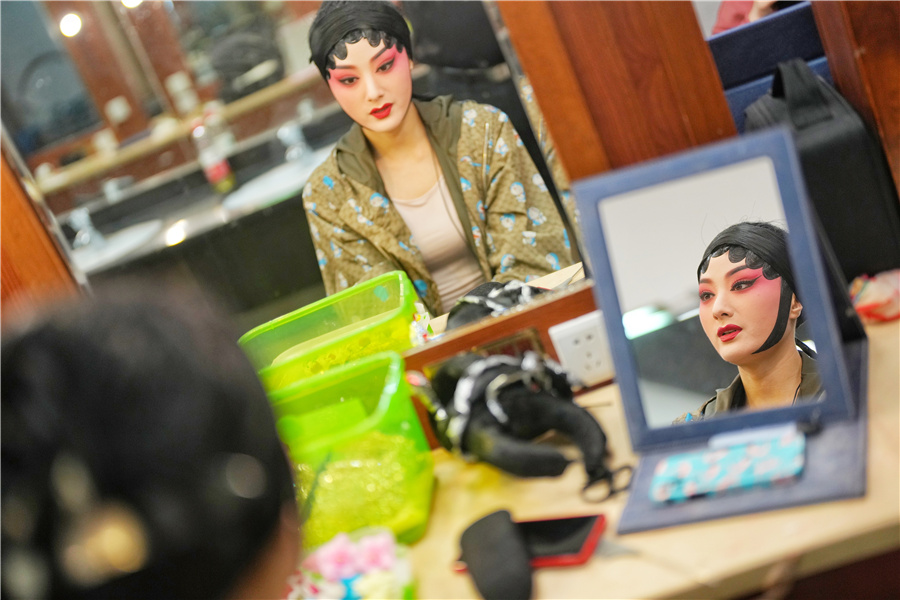 A group of foreign students and teachers visited the Chongqing Sichuan Opera Art Center on Friday to learn about the dramatic form.
Sichuan Opera, or Chuan Ju, originated in Sichuan province around the end of the Ming Dynasty (1368-1644) and the beginning of the Qing Dynasty(1644-1911). Now it is popular among Han Chinese in Sichuan province and Chongqing, as well as in parts of Guizhou and Yunnan provinces.
As part of a cultural exchange program between Chongqing and members of the Association of Southeast Asian Nations, the group of visitors from KL International School of Chongqing Bashu visited the Chongqing Sichuan Opera Museum.