Cross bred wheat seeds yield record harvest
Share - WeChat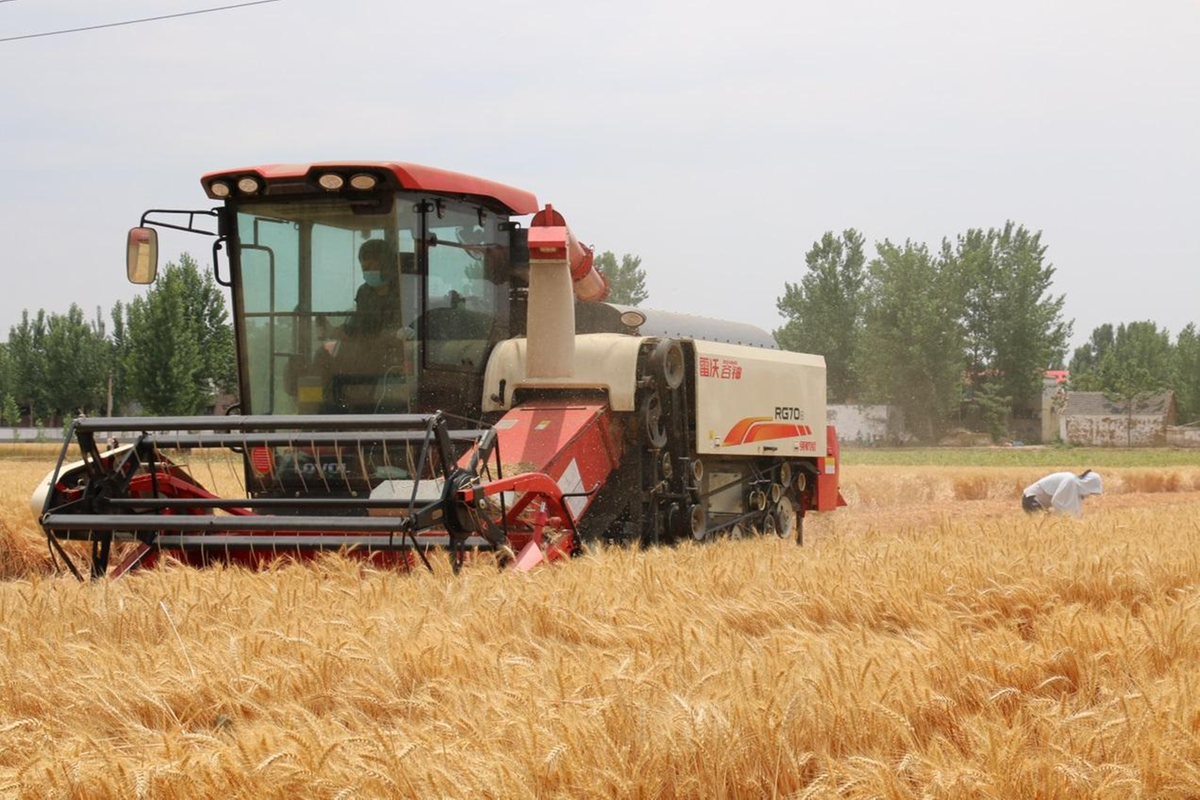 A variety of wheat seed that produces high-gluten grain set a record yield this year in Tengzhou, a county-level city of Zaozhuang, Shandong province. Average output reached 801.72 kilograms per mu (0.07 hectares), according to the Shandong Department of Agriculture and Rural Affairs.
The cross bred seeds, known as Jimai 44, were developed by the Shandong Academy of Agricultural Sciences. They are resistant to stripe rust, stem rust and powdery mildew, three diseases that can significantly reduce wheat yields and grain quality, according to the academy.
"These seeds possess the features of high quality and high yield," said Huang Chengyan, an academy researcher.
Kong Lingqiang, director of the promotion center for agricultural techniques in Tengzhou, said, "The seeds ensure grain quality and are the prerequisite to a high yield. We have also conducted scientific and effective field management to increase the yield."