TCM law helps spur its development
Share - WeChat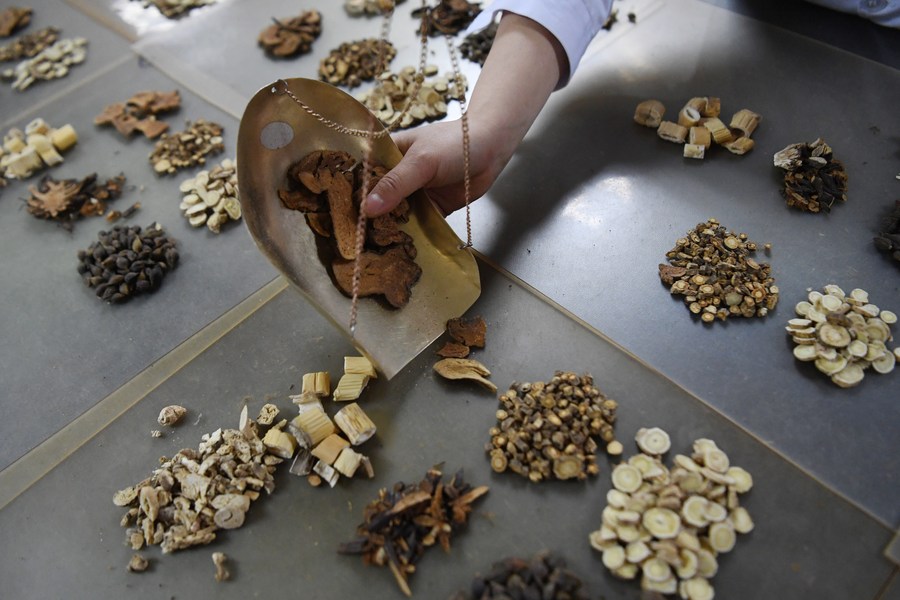 The establishment of the law on traditional Chinese medicine five years ago has effectively addressed prominent barriers that used to constrain the development of TCM, officials said on Tuesday.
The legislation, which took effect on July 1, 2017, contains a number of stipulations that align with the characteristics of TCM, said Yu Haiyang, director of the National Administration of Traditional Chinese Medicine's department of policy, regulation and supervision, at a news conference.
For instance, an approval system for new TCM clinics has been replaced by a registration system in response to complaints that it was very difficult for some experienced grassroots-level TCM professionals to obtain authorization to set up a clinic.
Zhao Wenhua, an official with the administration's department of medical administration, said that as of June, there are over 28,200 registered TCM clinics nationwide.
"In the future, we will step up supervision of these clinics and launch a system to record improper behavior," he said. "In addition, we will guide local TCM authorities to organize training centered on learning health regulations and on preventing hospital-acquired infections and infectious diseases, as well as professional skills training."