People who aid fraudsters held liable
Share - WeChat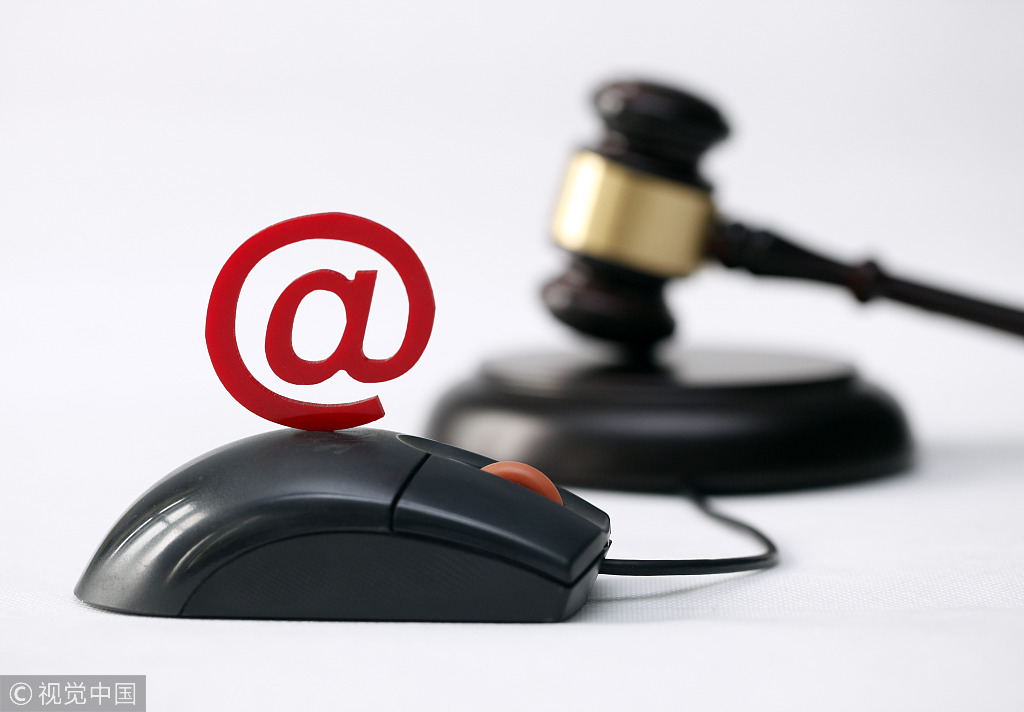 Involvement in information network crimes soared over the past five years
Even those who do not directly defraud others, but, for example, provide bank card information for the fraud, may also be jailed, as China continues to intensify efforts to completely stamp out such crimes.
Two food deliverymen were each given a nine-month sentence in prison and a fine of 5,000 yuan ($740) by a Beijing court at the end of last year, after they were found to have offered bank card information to a gang that committed telecom fraud.
"The pair, both born in the 1980s, provided the card information as a channel to earn money, asking for benefits from the gang in return," said Tan Yicheng, deputy chief judge of the court's criminal division.
He said the behavior helped others to commit information-related cybercrimes, clarifying that those that aid and abet crimes should also be held liable in line with the Criminal Law.
A judicial report issued on Monday showed that the proportion of cases in which people provided aid in information network crimes, such as for online storage services or payment accounts, has soared over the past five years.
From 2017 to 2021, more than 660,000 people were held criminally liable for being involved in information network crimes, of whom some 140,000 were punished for helping commit the criminal activities, according to the report released by the China Justice Big Data Institute, which is led by the information technology service center of the Supreme People's Court, the country's top court.
It said that courts at all levels saw a 383-percent year-on-year increase of defendants convicted of providing aid in 2018 compared with that in 2017, revealing the sharp growth in the recent two years.
About 55 percent of defendants were aged 18 to 28, it said, adding that most were punished for providing payment services, including bank cards or online payment tools.
"Many defendants didn't think the behavior of offering bank cards or internet access services for others was serious or even might constitute a crime," Tan said. "It is different from borrowing or sharing a card with friends, as lots of the defendants obtained benefits from the act."
"Intensifying the punishment against the aid providers is part of combating information network offenses across the country," he added.
"It's helpful to track and cut off sources or channels of fraudsters, and it'll be a big deterrent for those willing to earn money from offering aid."