Beauty all in a day's work for archaeologist
Share - WeChat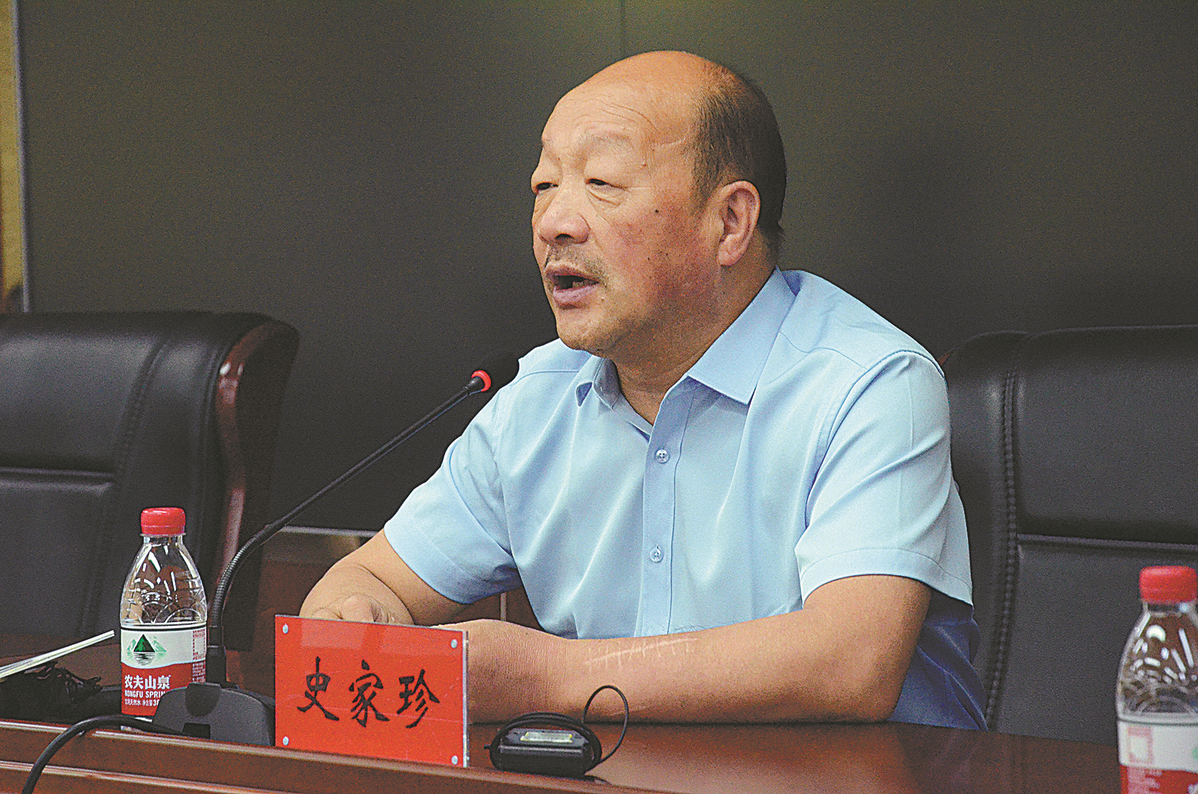 Seeing the magnificent 17-meter-tall Vairocana Buddha at the Fengxian Temple in the Longmen Grottoes is part of Shi Jiazhen's daily routine.
For the 59-year-old director of the Longmen Grottoes Research Institute, in Luoyang city, Henan province, being able to appreciate the Buddha's graceful smile and artistic beauty is a natural and convenient extension of his personal interests.
The temple has just undergone a 228-day restoration project to shore up unstable peripheral rocks, stop water seepage and protect the statues in the cave. It is the largest project of its kind for the temple in 50 years.
"With its ingenious design and exquisite craftsmanship, the Vairocana Buddha captures the advanced artistry of the heyday of the Tang Dynasty (618-907)," said Shi, who comes from rural Xuchang in Henan.
Although he went to Zhengzhou University in 1982 to study archaeology, Shi knew little about the major at the time and only applied because his uncle suggested he do so.
After graduating, he was assigned to the cultural relics team in Luoyang. Since then, he has been on the front line of archaeology, taking part in excavations at important historical sites.
"I've been an archaeologist my whole life, and it has been the great good fortune of my life to be able to engage in archaeological studies, especially in Luoyang, a city of cultural relics and historical sites," Shi said.
He said that discoveries in Henan, such as the Erlitou site in Luoyang, have contributed greatly to the country's understanding of its past. Recent archaeological research shows that Erlitou was probably the capital of the Xia Dynasty (c.21st century-16th century BC), the first central dynasty recorded in Chinese history.
Over the past decade, Shi has noticed the heightened awareness of archaeology and cultural relics among the public, and that the central government has placed greater focus on archaeological work and allocating funds for the protection of cultural heritage.
"Archaeology carries great responsibility. It's not about treasure-hunting, but about carefully recording all the details of the objects found on site, decoding them and reporting the results," he said.
As at other historic grottoes in China, digitization is an important part of the ongoing work to better preserve the cave temples and statues at Longmen.
Shi believes that digitization is a boon for research, able to accurately record cultural heritage and produce vivid recreations.
The team uses old pictures for reference and then employs 3D printing and augmented reality to virtually "repair" some damaged statues, which can then be viewed in their original state by visitors on their mobile phones.
High-precision 3D scans of some important caves have been finished, but it will take a long time and considerable funding to complete the task.