Legendary Mogan now homestay hot spot
Share - WeChat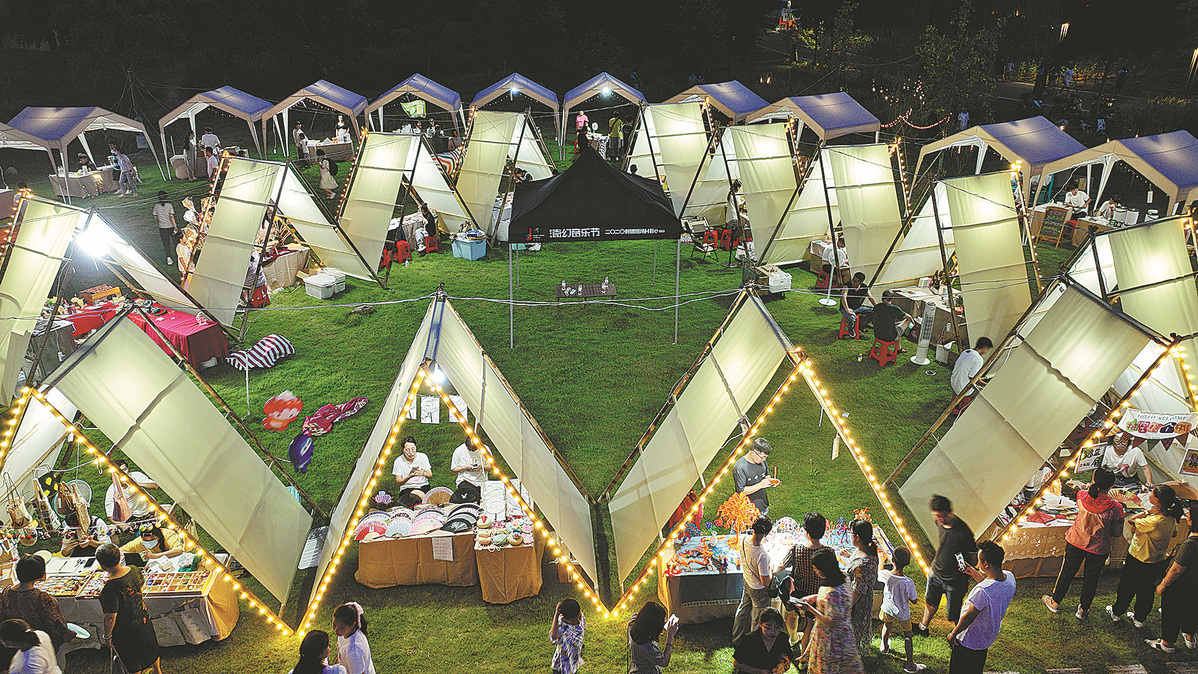 In one of China's most widely known legendary tales, it is said that during the Spring and Autumn Period (770-476 BC), Gan Jiang and his wife, Mo Ye, the most talented swordsmiths of their day, were asked to forge the finest swords for their king.
They chose a tranquil spot in the mountains to complete their assignment, casting a pair of special swords, one of which was dedicated to the king. However, according to some versions of the story, the king killed Gan so that no better sword could ever be made. Upon learning of the tragic news, Mo drowned herself in the pond that was used to temper the swords.
Since then, the swords made by the couple became known as the swords of love, and the nearby mountain was named "Mogan" in memory of the two.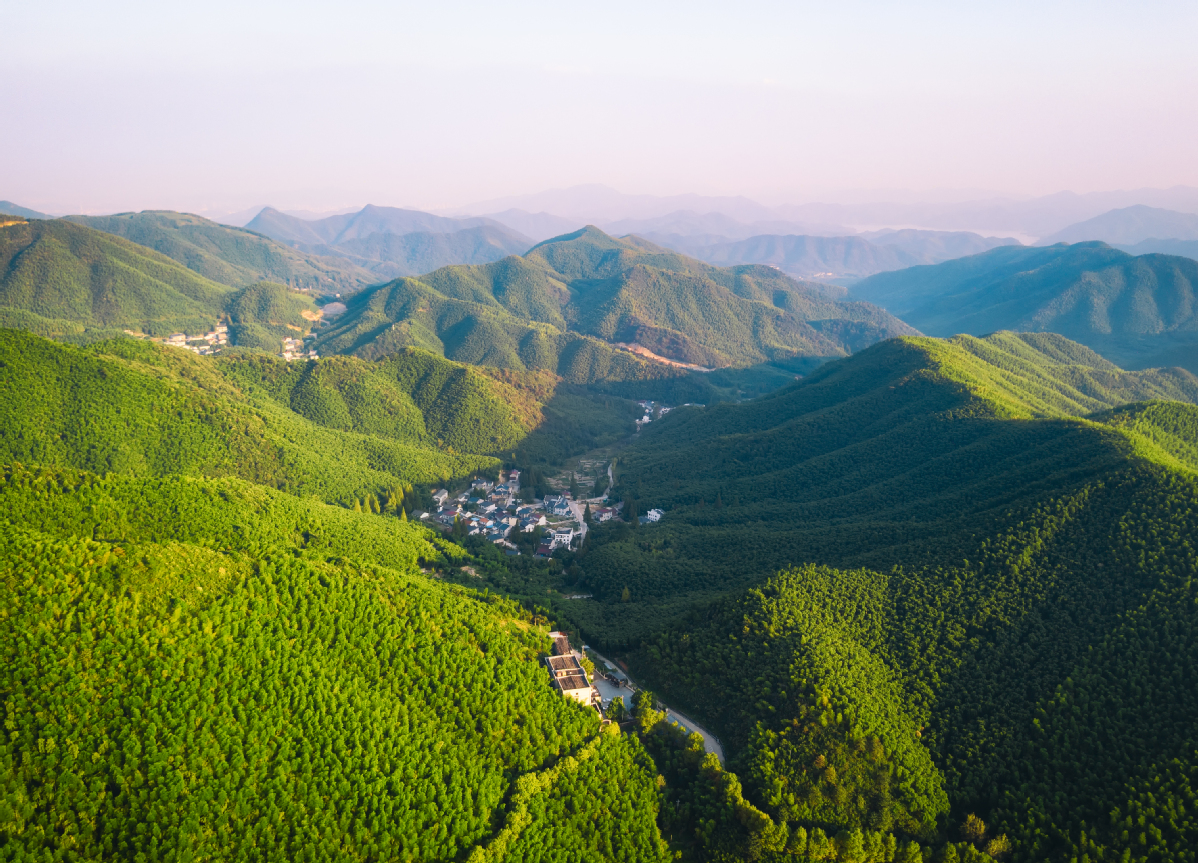 Mogan Mountain is found in Deqing county, Huzhou city, which is some 60 kilometers from Hangzhou, Zhejiang province. These days, Mogan is not a place where swords are forged, but is instead a luscious green location where many people come to get away from the hustle and bustle of the city.
A host of bed and breakfasts have sprung up in the area, offering tourists various ways to relax and take in nature.
Statistics show that there are currently over 800 registered B&B businesses in Mogan. In 2021, some 2.4 million people visited the mountain, and 2.2 billion yuan ($328 million) was generated as a result, despite the headwinds caused by COVID-19.
What distinguishes the B&Bs around Mogan, though, are the 150-odd foreign operated homestays-known as yangjiale-that cater to relatively high-end customers and offer unique experiences such as horseback riding, spa treatments and hiking trips.
In 2007, on a bicycling trip in the mountains, South African Grant Horsfield was immediately attracted by the idyllic beauty. He decided to rent six traditional but run-down houses at 10,000 yuan a year each for 15 years before renovating them and turning them into homestays. The locals at the time thought he was mad, but soon tourists started coming from home and abroad.
In 2011, with the help of his architect wife, Delphine Yip, they expanded their businesses, remodeling nearby stables to create more homestays featuring cutting-edge technologies and traditional rural building methods. For example, rammed-earth walls were used to provide natural insulation. They established the luxury ecological resort Naked Retreats, catering mostly to eco-friendly travelers.
The concept was a hit, and he was quickly followed by other foreign businesspeople such as Frenchman Christophe Peres, who opened Le Passage Mohkan Shan in 2012.
Known historically as one of China's four best summer getaway locations, Mogan had already been a popular holiday destination in the 1800s for missionaries and well-to-do foreigners, as well as prominent figures and politicians in the 20th century. Today, the place has regained its popularity with new generations of Chinese and foreign tourists seeking tranquillity in the natural world.
Thirty-one-year-old Nepali Bishal Thapa is among the most recent foreigners lured by the mountain. A silver medalist in the men's paragliding team at the Asian Games in Jakarta in 2018, he moved to China with his wife in 2020 and decided to settle down in the area.
"The weather here is quite suitable for paragliding," he said."Besides, I can do a variety of sports here, including hiking, cross-country running, mountain biking and canoeing."
In 2021, Bishal Thapa and his wife opened a guesthouse at the foot of Mogan, which they hope will serve as a platform for cultural exchanges between China and Nepal.
Now, he plans to work with more paragliders to offer training in the mountain and build a model for sports tourism to inject new impetus into the local tourism industry.
"We hope to show people our daily lives here through various online platforms to lure more young people back to rural areas," he said. "Only then can these areas become more vibrant and develop better."