Restrictions begin in Wuhan district
Share - WeChat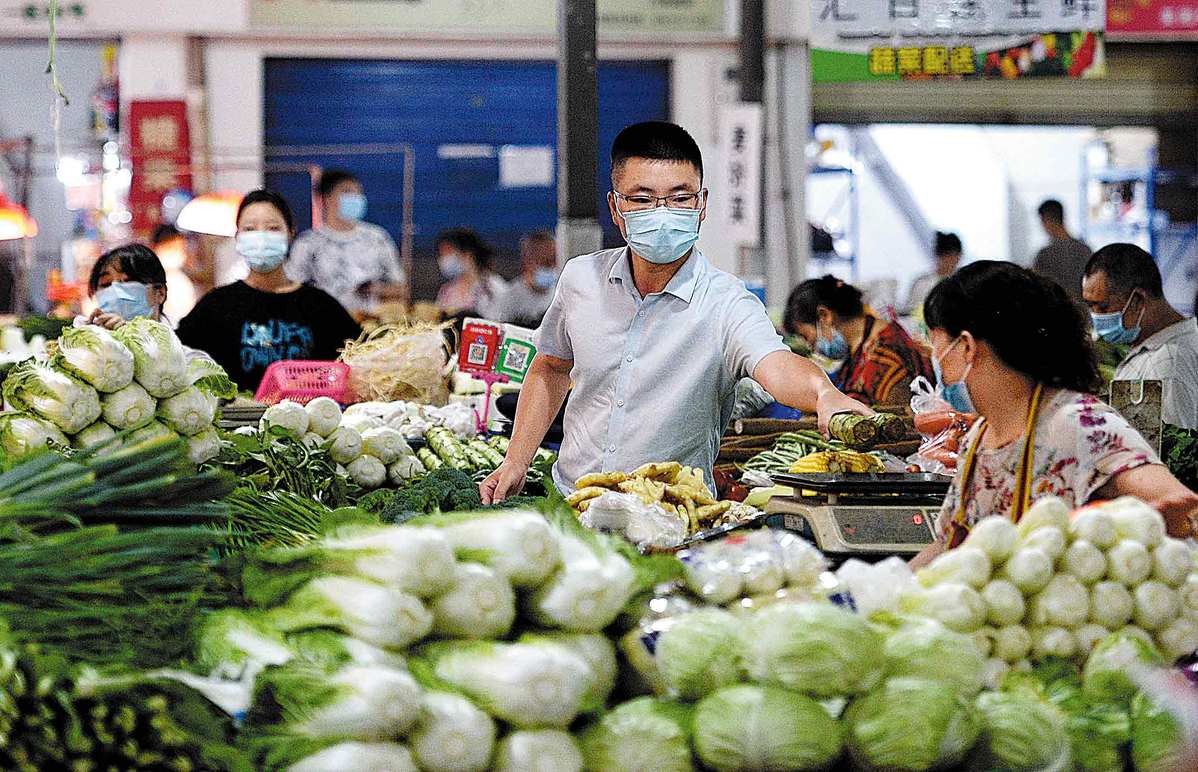 Wuhan, Hubei province, introduced three-day restriction measures on Wednesday, including suspending the operation of some businesses and public transport in the urban area of Jiangxia district after four COVID-19 asymptomatic carriers were reported in the district on Tuesday.
Under the new measures, all residents in the area are required to stay in the district unless leaving is necessary, while arrivals to the district are discouraged, according to a statement released by Jiangxia's COVID-19 prevention and control headquarters.
In the area, entertainment venues including bars, cinemas and mahjong halls have been closed temporarily, and large-scale gatherings from conferences to square dances have been halted as well. Restaurants' dine-in service is not allowed and closed-loop management has been introduced in universities, social housing and elderly care homes, the statement said.
The measures have been introduced to reduce the flow of people, lower the infection risks and contain the virus in the shortest time possible, the statement said.
Other cities hit by COVID-19 are also going all out to curb the spread of the virus as the country continues to report sporadic outbreaks.
The country reported a total of 79 locally transmitted COVID-19 cases in 15 provinces, municipalities and regions on Tuesday, among which 33 were found in the Guangxi Zhuang autonomous region, data from the National Health Commission showed on Wednesday.
The city of Beihai in Guangxi reported 33 local confirmed cases and 234 asymptomatic carriers on Tuesday, bringing the city's total number of cases to 385 and asymptomatic carriers to 2,032 in the latest outbreak which began July 12, said Zhang Weichun, deputy director of the city's health commission.
Zhang said two makeshift hospitals, with a total of 1,226 beds, have been built and more than 1,558 patients and asymptomatic carriers have received treatment in them as of Tuesday.
"Beihai's epidemic has been effectively put under control after strict and layered epidemic intervention measures were introduced," Zhang said at a news conference on Wednesday.
Wang Enhui, deputy director of Beihai's Yinhai district market supervision and administration bureau, said she has not had a good night's sleep since the first COVID-19 infection was reported in a fresh produce market in her district on July 13.
Wang, who is responsible for the inspection and supervision of the market, organizes stall owners and logistics personnel to have samples collected for nucleic acid tests at about 9 am every day.
"We must ensure the supplies of grain, oil, eggs, meats, vegetables and related daily necessities while sparing no effort to fight against the pandemic," she said.