Xi urges Party to strengthen risk awareness
Share - WeChat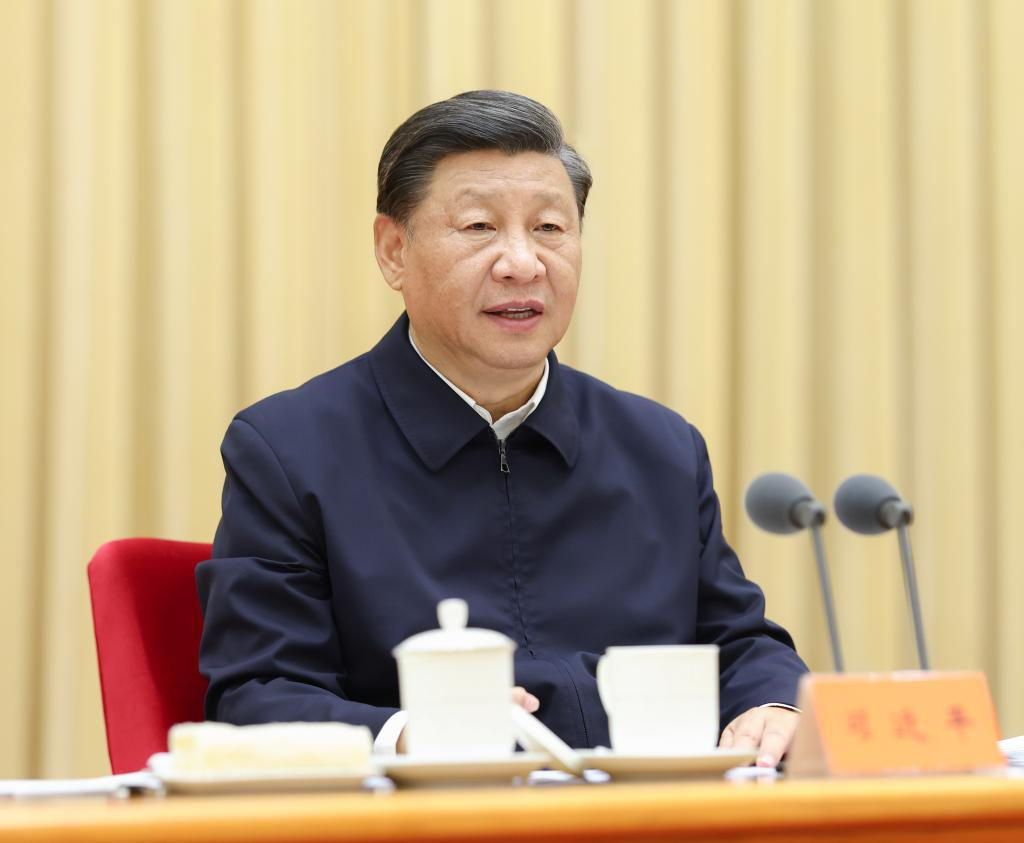 General secretary sets out major tasks ahead of CPC's 20th National Congress
Xi Jinping, general secretary of the Communist Party of China Central Committee, has underlined the need for the whole Party to strengthen risk awareness, prepare for the worst-case scenario, and strive to cope with the changing domestic and international situation with proper strategies on the new journey of realizing national rejuvenation.
Xi, who is also China's president and chairman of the Central Military Commission, made the remarks at the opening of a symposium held in Beijing on Tuesday and Wednesday that was attended by senior Party and government officials.
The symposium came as the 20th National Congress of the CPC will be held later this year. Li Keqiang, Li Zhanshu, Wang Yang, Wang Huning, Zhao Leji and Han Zheng, who are all members of the Standing Committee of the Political Bureau of the CPC Central Committee, and Vice-President Wang Qishan also attended the meeting.
Xi said that the upcoming 20th National Congress of the CPC will work out a blueprint for the two-step strategy that aims to enable the country to achieve basic national modernization by 2035, and then to turn China into a great modern socialist country that is prosperous, strong, democratic, culturally advanced, harmonious and beautiful by the middle of this century.
It will lay emphasis on the strategic tasks the Party will have and the major steps it will take over the next five years, which hold the key to the nation's modernization endeavors, Xi said.
He said that efforts must be made to work out new plans and measures to address the problem of unbalanced and inadequate development nationwide.
Noting that there is no one-size-fits-all standard for modernization in the world, Xi said that China is pursuing socialist modernization led by the CPC, with the aim of advancing the great rejuvenation of the Chinese nation.
During this process, "we must never retrace our steps to the rigidity and isolation of the past, nor should we take the wrong turn by abandoning our mission or system", he stressed, adding that the destiny of China's development and progress must be held in its own hands.