Xi: Strengthen solidarity with Indonesia
Share - WeChat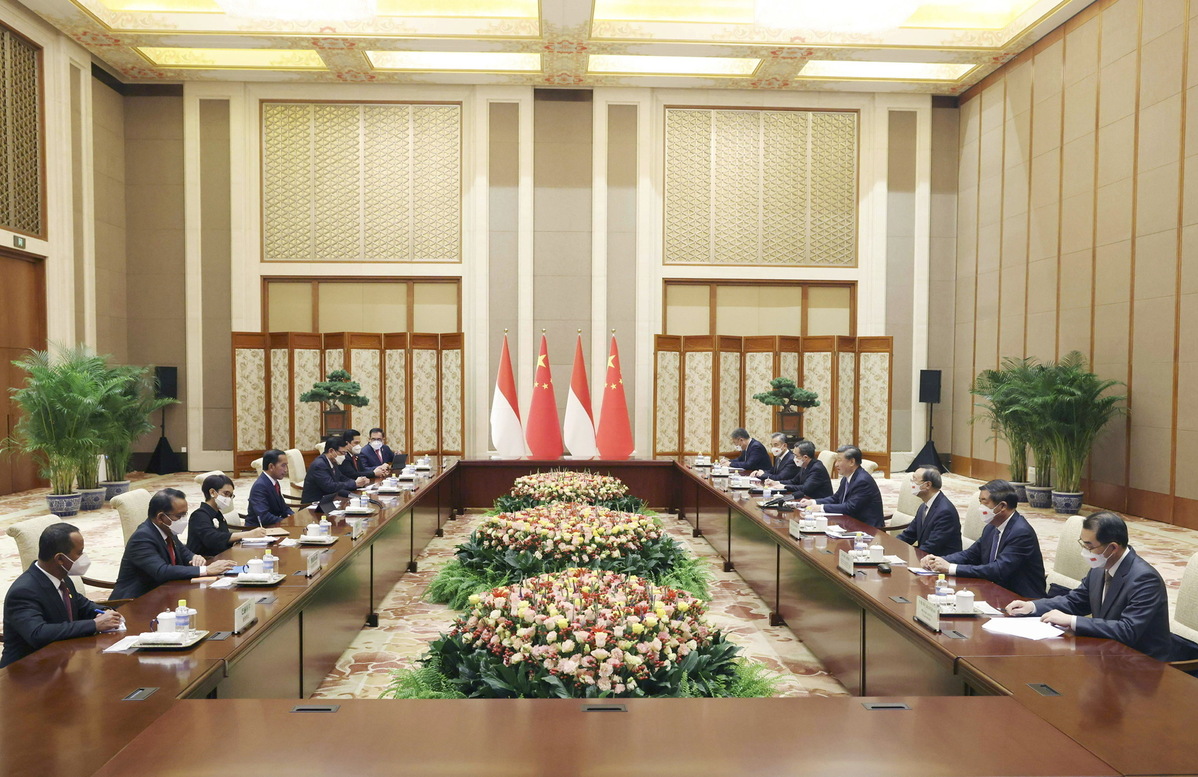 The Indonesian president welcomes China's active participation in the construction of Indonesia's new capital and the industrial park in North Kalimantan province, and called for strengthening the strategic alignment between the Belt and Road Initiative and Indonesia's Global Maritime Fulcrum strategy, which is aimed at making more effective use of Indonesia's vast sea to further boost its national economy by improving connectivity through port infrastructure, sea transport and assuring sustainable production of maritime-related resources.
Widodo called for closer bilateral cooperation in investment, technology, vaccines and healthcare.
The two leaders exchanged views on the Ukraine crisis, calling on the international community to create conditions to facilitate dialogue for peace, ease and cool the situation, play a constructive role in stabilizing the global economic order and jointly uphold hard-won regional peace and stability.
The two sides also signed a memorandum of understanding on jointly advancing cooperation related to the BRI and the Global Maritime Fulcrum, as well as other cooperation documents covering areas such as vaccines, green development, cybersecurity and the ocean.
During talks with Widodo on Tuesday, Premier Li Keqiang said China is willing to resume exchanges in personnel between the nations and conduct closer people-to-people exchanges.
Beijing is willing to expand pragmatic maritime cooperation with ASEAN countries and will strive to reach agreement on the Code of Conduct in the South China Sea at an earlier date, he said.