More encouragement for elderly to get protection shots
Share - WeChat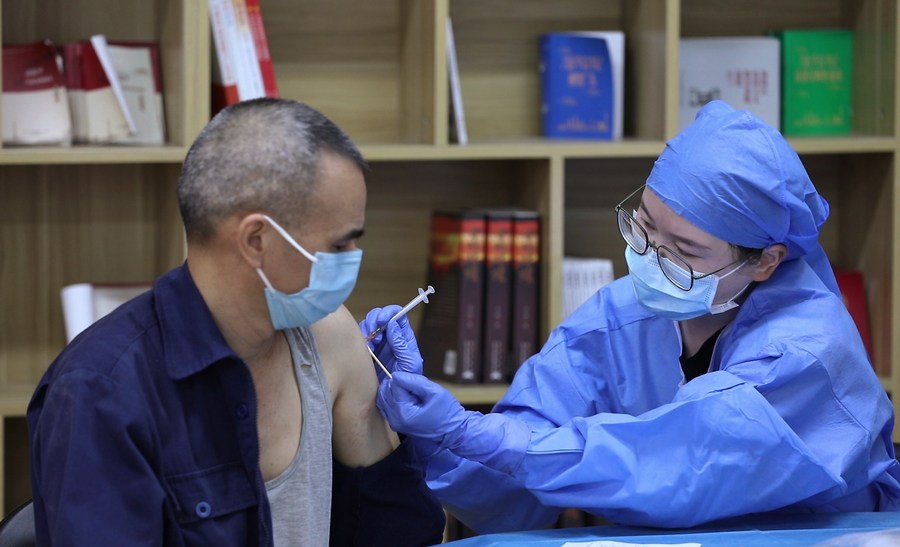 China will focus on increasing the vaccination rate among the elderly as the immunization and booster shot coverage among senior citizens, especially those aged 80 and above, is still relatively low, a senior health official said on Saturday.
Zeng Yixin, vice-minister of the National Health Commission, said at a news conference that the vaccination rate among the elderly has improved significantly, but the uptake among those aged above 80 remains relatively low and the booster shot coverage for the entire elderly population also needs to be further increased.
Overall, 84.7 percent of all seniors are fully vaccinated, compared with 89.7 percent across the entire population. And although 89.1 percent of those aged 60-69 are fully vaccinated, the rate drops to 87.1 percent among those aged 70-79, and only 61 percent of Chinese residents aged 80 and above are fully vaccinated.
In terms of booster shots, 72.8 percent of Chinese residents aged 60 to 69 have received a booster shot, but the rate falls to 69.9 percent for those aged 70-79 and 38.4 percent for those aged 80 and above.
"Domestic and foreign data shows that the rates of severe diseases and deaths among the elderly infected with any strains of COVID-19 disease are high. Unlike the younger population, the elderly also need to obtain a booster shot to achieve maximum protection," Zeng said.
China prioritized vaccinating high-risk workers at ports and medical facilities when first rolling out vaccines at the beginning of 2021, but now needs to focus on boosting inoculations among the elderly population, he added.
"So we here call on the public to help the elderly understand the significance of immunization and make it convenient for them to get vaccinated," he said.
Offering reassurance for those seniors suffering chronic diseases, Zheng Zhongwei, head of China's COVID-19 vaccine development task force, said that as long as they are in a stable health condition, they are still suitable for vaccination.