Millions angered as Japanese war criminals enshrined at temple
Share - WeChat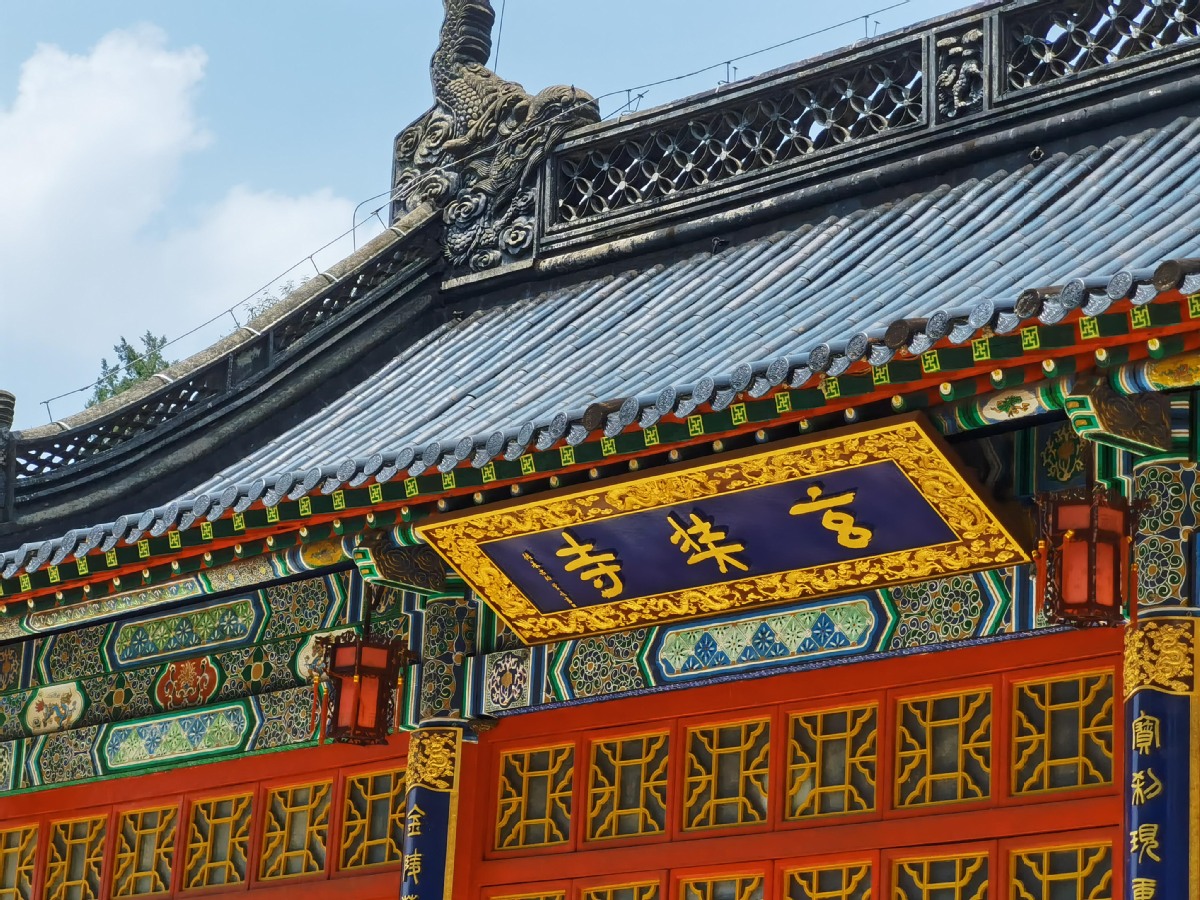 An abbot and several officials were dismissed or held responsible on Friday for an incident where four Japanese war criminals had been commemorated at a Buddhist temple in Nanjing, Jiangsu province, for about four years.
The abbot of Xuanzang Temple, Li Yijiang, was replaced by the bureau of ethnic and religious affairs of Nanjing's Xuanwu district. The operation of the temple has been suspended to correct its misconduct.
The director of the district's ethnic and religious bureau was dismissed, while the director and one of the deputy directors of the city's ethnic and religious bureau also received punishments.
On Thursday evening, the district's bureau got a report that several Buddhist memorial tablets of Japanese war criminals had been commemorated at the Xuanzang Temple.
According to a preliminary investigation, the temple noticed the incident in February and had corrected the misconduct.
According to photos uploaded by netizens, the Buddhist memorial tablets of the war criminals, including Hisao Tani, Matsui Iwane, Takeshi Noda and Tanaka Junyoshi, were commemorated at the temple from 2018 to 2022.
Of them, Matsui Iwane was one of the Class-A war criminals held responsible for the Nanjing Massacre. Hisao Tani, a Class-B war criminal, committed hideous crimes during the massacre.
Takeshi Noda was a Class-C war criminal who participated in a "killing 100 people" competition in Nanjing, and Tanaka Junyoshi killed more than 300 unarmed soldiers and civilians with a saber.
On Dec 13, 1937, the Nanjing Massacre began, and over a six-week period, invading Japanese troops killed more than 300,000 Chinese civilians and unarmed soldiers, according to Chinese historians.
Millions of Chinese netizens were angered after reports emerged on Friday. Many of them also expressed confusion.
"It might not infuriate so many people if it hadn't happened in Nanjing," said netizen "Meisheng" on the social media platform Sina Weibo.
"You cannot help but wonder: How can such a ridiculous incident happen in the city that bore so much pain and shed so many tears in history?"
"We must never forget the serious crimes committed by the invaders," the Memorial Hall of the Victims of the Nanjing Massacre by Japanese Invaders said on Sina Weibo on Friday and demanded a thorough investigation.
"We condemn the misconduct and deeply regret their indifference toward history," said Wu Xianbin, curator of a private museum commemorating the War of Resistance Against Japanese Aggression (1931-45) in Nanjing.
Guo Jun contributed to this story.