Inspections help curb haphazard development
Share - WeChat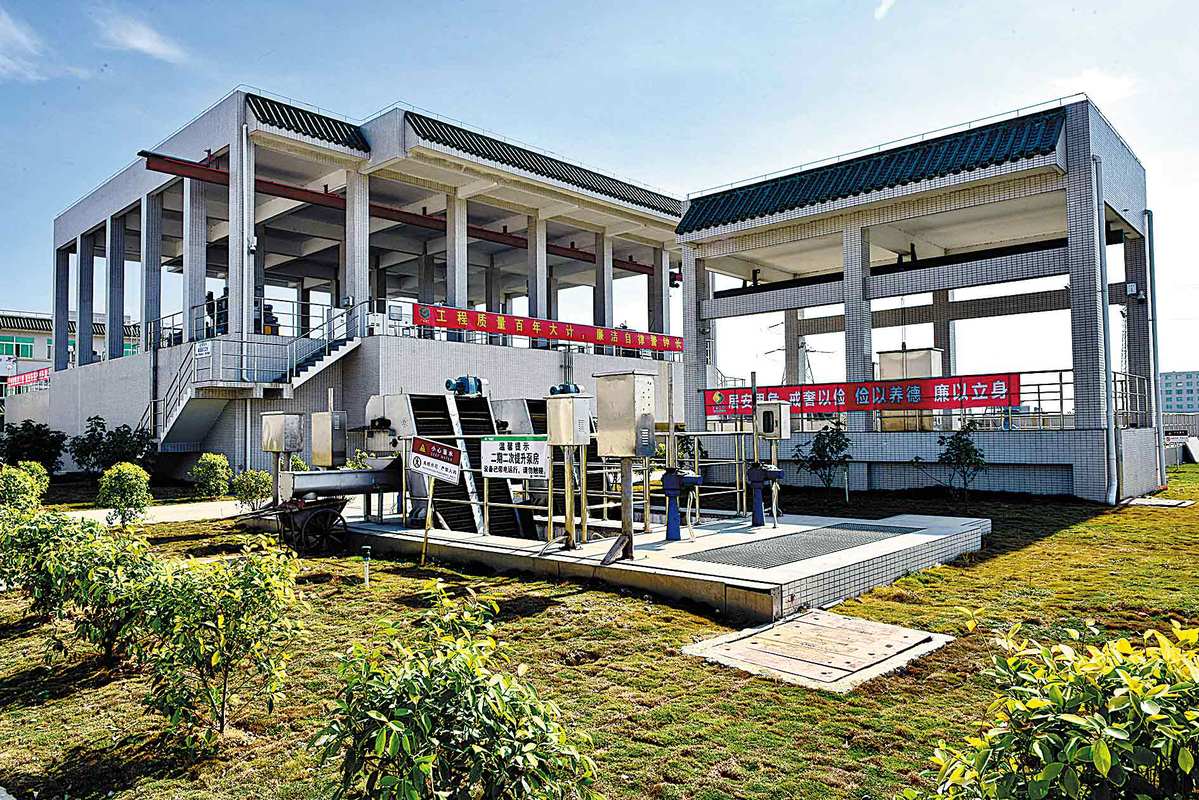 Thanks to the efforts of central environmental inspectors in the past year or so, China has effectively curbed haphazard development of smokestack industries that can jeopardize the nation's action on climate change, according to a senior environmental official.
The indiscriminate introduction of projects with high energy consumption and emissions, and reducing excessive capacity at such projects, were targeted by a high-profile central environmental inspection in May last year, Zhai Qing, vice-minister of ecology and environment, said at a news conference organized by the State Council Information Office on July 6.
In September 2020, China announced that it aimed to peak carbon dioxide emissions before 2030 and realize carbon neutrality before 2060.
One of the inspectors' focuses is to address local governments' misconceptions about ways to spur growth, and to urge these administrations to adhere to a green development path, Zhai said.
He added that to address remaining problems with development projects, the inspectors have investigated illegally launched smokestack projects, uncovering a series of violations.
For the latest inspections, which began at the end of March, inspectors visited five provincial regions for a month. With the exception of Tibet autonomous region, the other four were criticized for violations caused by the introduction of smokestack projects, according to the Ministry of Ecology and Environment, where the inspection office is based.
For example, Hebei province was criticized for failing to stop the illegal expansion of steel capacity despite repeated prohibitions introduced by the central authorities.
In Handan city, Hebei Xinjin Iron and Steel Co and Hongrong Iron and Steel Co illegally constructed steel furnaces last year, with respective annual capacities of nearly 1.2 million metric tons and 1.4 million tons.
The ministry said in a circular issued after the inspection trip to Hebei, "Without adequately fulfilling their supervisory duties, relevant local government bodies claimed that they knew nothing about the two projects."
Inner Mongolia autonomous region was criticized for introducing 42 projects with a high level of energy consumption and emissions since 2018 without undertaking an energy conservation audit.
Zhai said the inspectors' efforts have produced remarkable achievements in restraining smokestack industries. "Local governments have increasingly recognized the importance of a comprehensive green transition in economic and social development," he added.
While several traditional industries have been transformed, the development of some green industries has gained momentum, he said, citing the Beijing-Tianjin-Hebei province cluster as one area to greatly benefit from the changes.
There has been a marked improvement in air quality in this region. "As we all know, it is now normal to see blue skies dotted with white clouds in this cluster," Zhai said.