Domestic tourism benefits from favorable policies
By ZHANG XIAOMIN in Dalian, Liaoning, CANG WEI in Nanjing,CANG WEI and MA ZHIPING in Sanya, Hainan | China Daily | Updated: 2022-07-15 09:31





Share - WeChat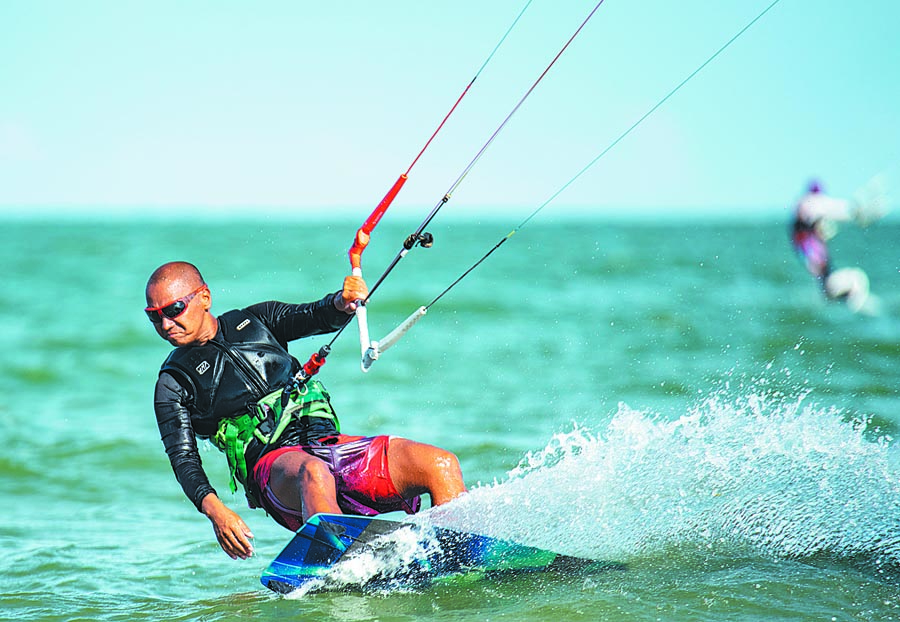 Airline and hotel bookings rise as COVID-19 restrictions eased
The domestic tourism market is recovering rapidly thanks to the introduction of a series of favorable policies.
On June 25 and 26, the number of air ticket bookings rose significantly compared with the previous weekend, according to the travel agency Qunar, one of China's leading online tourism platforms.
Dalian, Liaoning province, was among the 10 most popular destinations reporting the highest growth rates for visitors.
Located on the southern tip of the Liaodong Peninsula, the city faces the sea in three directions. Even during the height of summer, it enjoys temperatures of about 25 C, making it a popular getaway.
Li Feng, a member of the sales department at the Hard Rock Hotel Dalian, said, "Our bookings have tripled since last month, and the number of inquiries about room availability have also risen significantly since June.
"Schools are closing down for summer, and family vacations have become the main form of tourism consumption."
The hotel, situated in Dalian Jinshitan National Tourism Resort next to the Discoveryland Theme Park, features activities based on music and other forms of entertainment.
At the neighboring Hilton Dalian Golden Pebble Beach Resort, a picnic camping area has been set up on the lawn, allowing visitors to get closer to nature.