Domestic tourism benefits from favorable policies
By ZHANG XIAOMIN in Dalian, Liaoning, CANG WEI in Nanjing,CANG WEI and MA ZHIPING in Sanya, Hainan | China Daily | Updated: 2022-07-15 09:31





Share - WeChat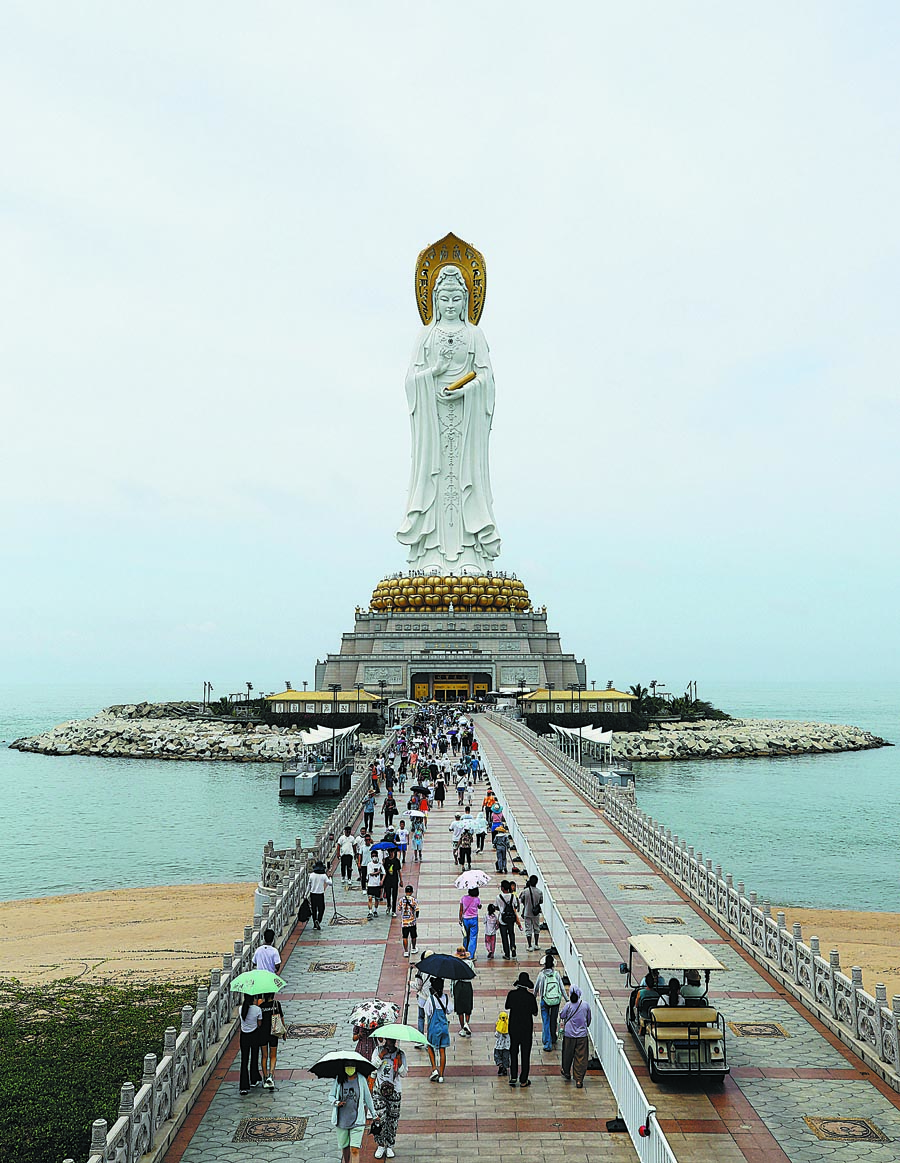 Greater confidence
In Hainan province, new summer lifestyles are being offered to visitors, with prevention and control measures against COVID-19 being gradually eased nationwide since late last month, heightening people's confidence in traveling.
Wang Ling, a holidaymaker from Shanghai, spent a day last week wake-surfing with three of her friends in Sanya, Hainan.
"It is so exciting to go wake-surfing on the crystal-blue sea. We will certainly return to Hainan for holidays," said Wang, who works for an information technology company.
When she was confined at home by the COVID-19 outbreak, Wang learned online about wake-surfing in Sanya, a destination highly popular among summer vacationers from Shanghai. "We were eager to go there and relax," she said.
Yao Yuanfa, head of a wake-surfing club at Sanya Banshan Peninsula Sailing Port, said, "We have welcomed groups of tourists, many of them from Shanghai, and most of them young women."
The port has served as a stopover point for international ocean sailing events, including the Volvo Ocean Race and the Clipper Round the World Race.
Yao has three MasterCraft yachts and a team of instructors, and his services have been fully booked every day recently. He said more than 10 such clubs in the area are enjoying brisk business, even though it is the low season for tourism in tropical Hainan.
Local authorities and tourism officials said visitors from other provinces and regions on the Chinese mainland have returned in numbers to the numerous bays dotted around Hainan.
Zuo Zhiyong, deputy secretary-general of Sanya Yachting Association, said the number of people from outside Hainan arriving for sea sports and other activities has returned to the level seen during Spring Festival, the high season for tourism in the province.
He said that Sanya, located on the southern tip of the island province, saw 87,200 people take 12,345 yacht cruises during the two-week Spring Festival holiday period, with many of them trying wake-surfing and diving for the first time.
Developing the yachting industry-part of the nation's plan to build Hainan Island into a globally influential free trade port by the middle of this century-tops the province's agenda. According to a plan released by the provincial authorities last week, Hainan will become a world-renowned tourism destination for yachting by 2035.
Local officials said a series of related promotional policies and measures have been introduced, creating unprecedented opportunities for domestic and foreign investors.