Award nominee muses on his achievements
Share - WeChat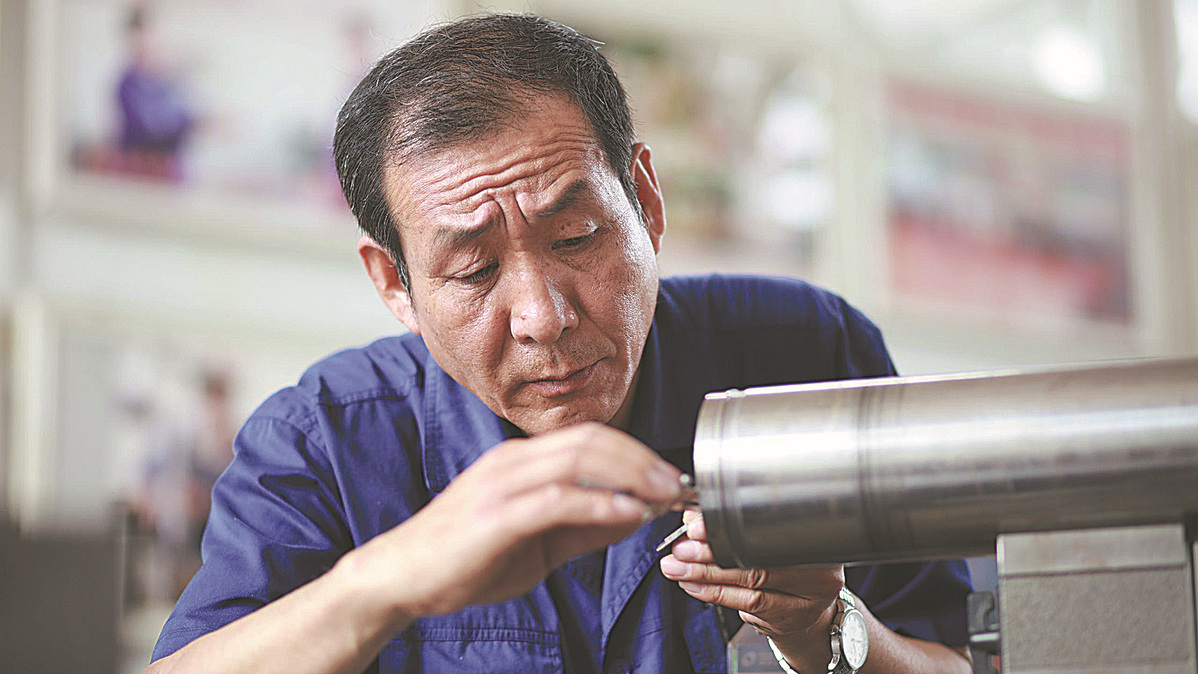 Zhou Jianmin, a tool fitter at the Huaihai Industries Group in Changzhi, Shanxi province, is the first individual in the province to be nominated for the China Quality Award since it was founded in 2012.
"My job is to make the tools as accurate as possible," Zhou said.
After graduating from a technical school in Changzhi in 1982, the then 19-year-old was assigned to work in an arsenal and chose to work in the tool and molding workshop, as it was regarded as the top workshop in the factory.
While working, Zhou likes to think. He understands the performance and operation of a variety of equipment such as lathes, milling, boring, grinding, planing and numerical control equipment, and he has built up a great deal of knowledge of measuring tools.
Through repeated experimentation, he has become a technical master, and has summarized and refined a number of working methods, including the three tips processing method, the hot and cold method and the benchmark conversion method, which are collectively known as the Zhou Jianmin operation methods at Huaihai.
It is the first time operation methods have been named after an individual worker in Shanxi's military industrial system.
Zhou is skilled not only at operating the machinery, but also at making precision measuring tools by hand.
"Manual operation demands strong and stable hands, as even small inaccuracies can lead to deformations in the measuring tool, turning it into scrap," Zhou said.
Over the years, Zhou and his team have been immersed in a cycle of innovation, failure and reinvention but finally were able to solve the problem of ultra-deep hole machining of a gun body, a problem encountered worldwide.
"If the loss of weight and hair results in the creation of a good process, it's worth it," Zhou said.
Since starting at the factory, he has made some 16,000 sets of special measuring tools without a single fault and finished more than 1,100 process innovations. He holds 13 patents for utility models.
In the 1990s, factories in Guangzhou, Guangdong province, offered Zhou higher salaries, but he turned down their offers.
"My roots are in Shanxi. Although I am a simple worker here, I shoulder heavy responsibilities," he said.