Extra TCM professionals to serve community needs
Share - WeChat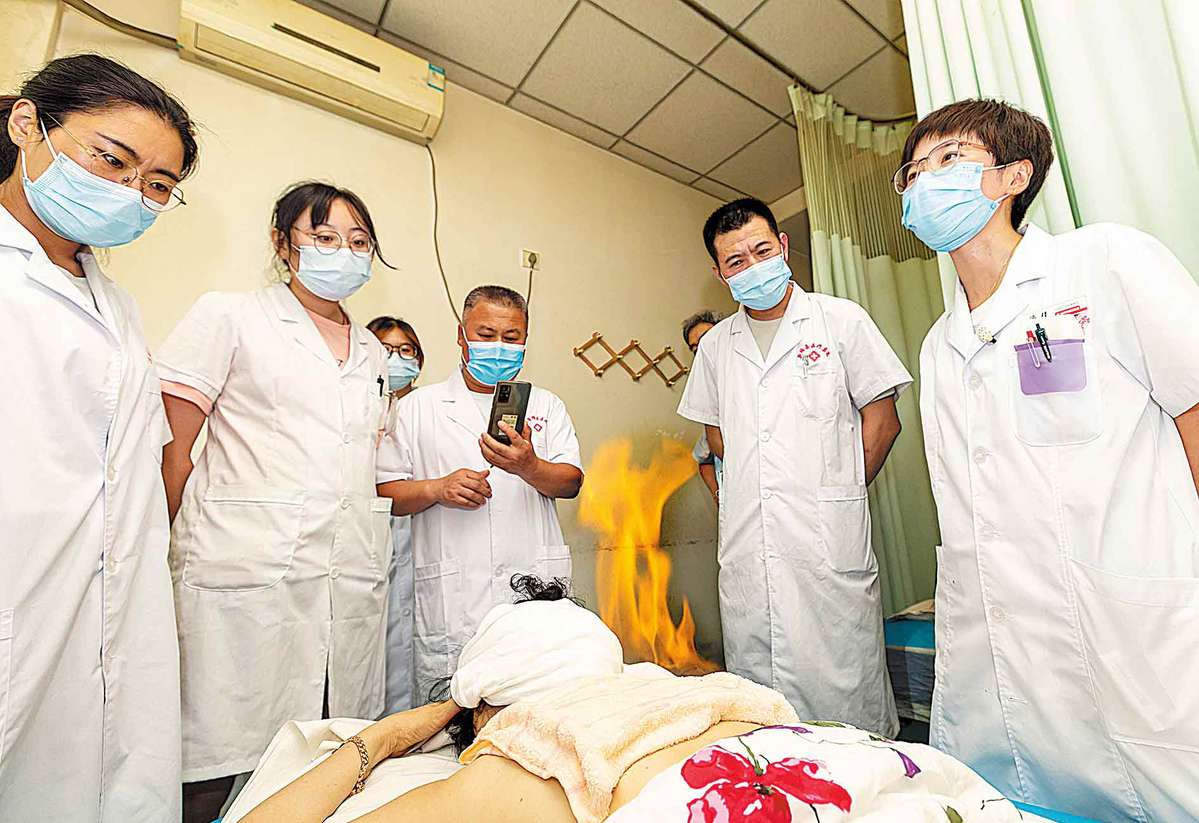 China plans to boost its traditional Chinese medicine workforce, especially those working at the grassroots level, according to a document released last month.
The country will intensify efforts to increase the number of TCM workers at primary healthcare institutions, channel experienced TCM experts to the countryside and improve the overall incomes and subsidies for them, according to a notice jointly released by the National Administration of Traditional Chinese Medicine, the Ministry of Education, the Ministry of Human Resources and Social Security, and the National Health Commission on June 23.
"People have a strong wish to have reliable TCM doctors near their home, but many regions have found it difficult to hire and retain grassroots medical workers," Lu Guohui, head of the TCM administration's department of personnel and education, said during a recent news conference.
Lu said a fundamental measure to address the issue is to increase the supply of trained staff, including continuing a national program aimed at offering free medical education for rural students.
Since 2010, the program had nurtured over 700,000 medical students with a college degree for rural clinics in central and western Chinese provinces, with 21 percent of them majoring in the field of TCM, according to the National Health Commission.
"The program, along with other initiatives aimed at cultivating general physicians, have together created over 20,000 TCM professionals. Over the years, they have become 'gatekeepers' of primary healthcare and played an important role in boosting primary healthcare services and the fight against the (COVID-19) epidemic," said Chen Xinyu, deputy director of the commission's department of health science, technology and education.
Lu said that by 2025, each county-level medical institution will have one or two clinics where seasoned TCM experts will be stationed to guide younger medical workers.
In the next five years, Lu said, all grassroots-level medical workers will complete basic training on TCM knowledge.
In Chunhua township in Changsha county, Hunan province, a clinic was retrofitted last year to add more TCM services, ranging from acupuncture and massage to moxibustion and cupping.
A resident surnamed Yang who had suffered a lumbar disc herniation-meaning a disc in the lower back that bulges out-said the TCM treatment provided by the clinic had greatly eased his condition.
"I am the breadwinner of the family and was very anxious when I could not even get out of bed due to the condition," he said during an interview with local media. "It's such a blessing to have convenient TCM services nearby."