Anhui city schedules mass testing to curb latest outbreak
Share - WeChat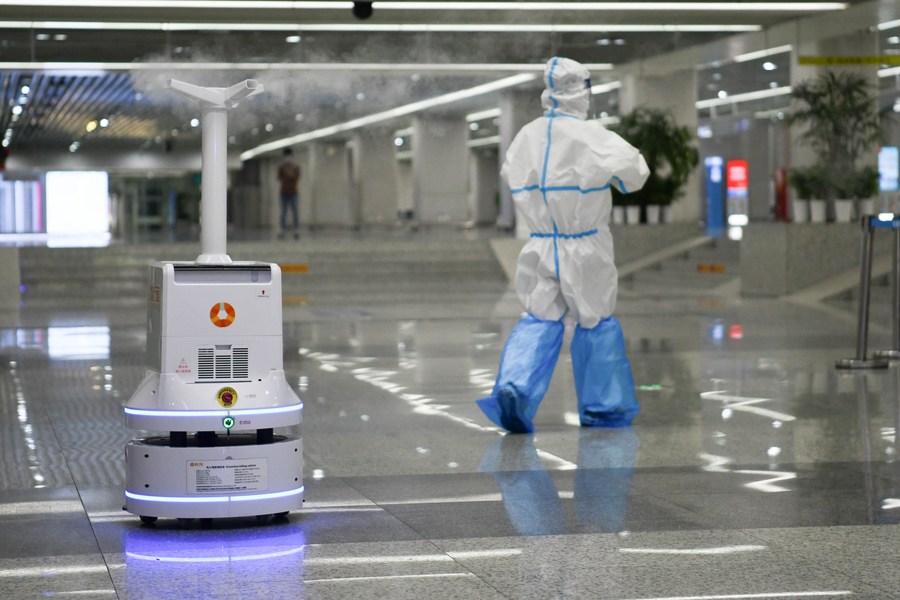 Suzhou in Anhui province, which has been hit hard by a COVID-19 outbreak, will conduct three more rounds of universal testing between Monday and Wednesday to detect each potential sufferer and strive for dynamic zero-COVID status at community level.
Between June 26 and the afternoon of July 4, the city's Sixian county, the epicenter of the latest outbreak, has reported 863 positive cases, according to a Monday night news conference.
Notably, cases detected at the community level have declined after swift intervention.
"The epidemic prevention and control of Sixian is in the critical stage," said Zheng Shanjie, Party secretary of Anhui. Residents from villages and communities with high risks of infections will be transferred to centralized quarantine facilities, he said.
Anhui reported 29 locally transmitted confirmed cases, all found in Sixian, and 258 new asymptomatic carriers in the city on Sunday.
The city's epidemic prevention and control headquarters decided to adopt a tiered management mechanism for communities, according to a statement released on Sunday.
The mechanism would designate a chief responsible for each residential community, each building in the community and each unit in the building to improve community self-management.
The headquarters said in a statement on Monday morning it would launch a comprehensive investigation three days from Monday to discover potential work defects and people who missed the testing to make sure the goal of zero-COVID at the community level would be achieved as scheduled.
Officials and village cadres would be punished if they were found to hide or insufficiently trace infections for the communities and villages in their charge after investigation.
By Sunday night, 131 experts for patient treatment had been sent to Suzhou by central and provincial authorities and other cities of the province, in addition to 120 local medical workers.
Neighboring Jiangsu province reported 52 asymptomatic carriers on Sunday, with 34 in Wuxi and 16 in Xuzhou and the other two in Suzhou and Yancheng, according to the Jiangsu provincial health commission.
Wuxi suspended dine-in services at restaurants on Saturday. It also suspended the operation of intercity buses, scenic spots, shopping malls, supermarkets and basement gyms.
In Hefei, capital of Anhui, three asymptomatic carriers all related to Sixian had been reported on June 27 and 28, but no new cases have been found since.
The Hefei government announced on Sunday night it would conduct city-wide free mass testing every three days, with the latest one starting on Tuesday.
Previously, the city had been testing every five days until mid-June, as no cases had been reported for weeks at that time.
Zhang Haoran and Chen Huilei in Hefei contributed to this story.