Yuezhou fan inheritor in Central China's Hunan
Share - WeChat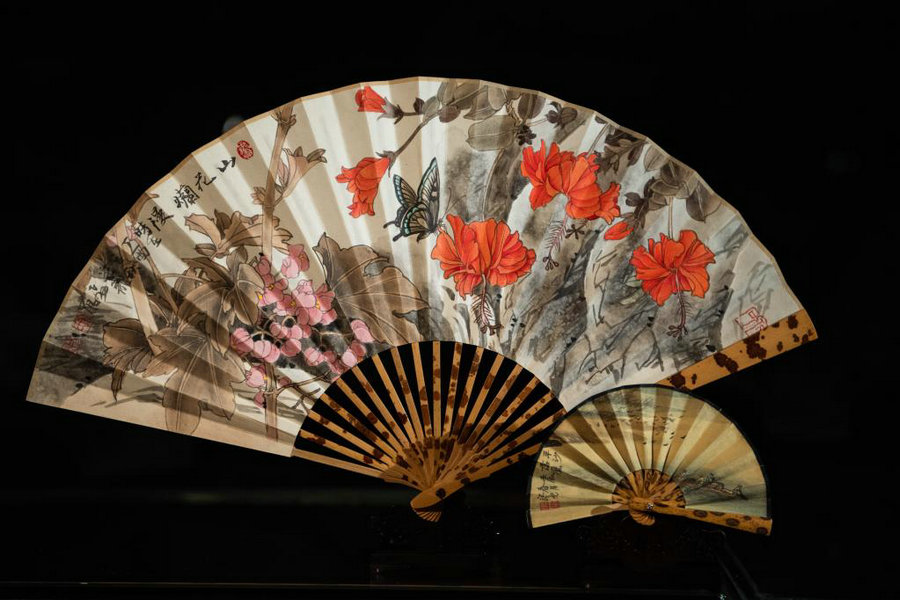 Yuezhou fan dates back to the late Ming Dynasty (1368-1644) and early Qing Dynasty (1644-1911). The fan, having a history of about 400 years, is one of the most famous fans in China for its delicacy. Using fine bamboo as its framework, ox horn as the nail, and Xuan paper as the cover, the fan goes through 72 complicated procedures before done, while the making of framework requires most exquisite and skillful work. The craft of making Yuezhou fan was listed in the fifth batch of national intangible cultural heritages in 2021.
Liu Zhengwen, 70 years old, a provincial intangible cultural heritage inheritor of Yuezhou fan, has been engaged in the craft for 56 years. Enrolled into a Yueyang fan making factory in the 1970s, Liu witnessed himself the declining of the fan factory with the popularity of electric fans and air conditioners. After the closing of the factory, he set up a studio called "Baling fan studio" with his family and colleagues.
Nowadays, Yuezhou fan craft faces the problem of inheriting, the same as other traditional crafts. Acknowledging the challenge, Liu cultivates his own son and daughter on the craft, with his son making the fans and daughter designing the patterns. "Although less people need to use Yuezhou fan in daily life, the arts value and collection value of it are eternal," said Liu Zhengwen.