Heritage revived with modern glamour through China's urban redevelopment efforts
Share - WeChat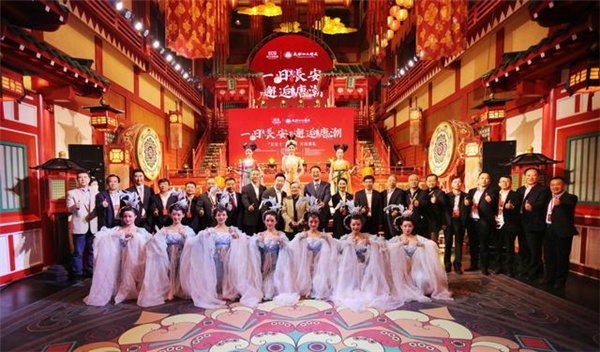 It was like embarking on a time travel back to the Tang Dynasty (618-907) for Liu Yuan, as she walked into a newly refurbished block in a bustling tourist area of Xi'an.
"Everything in the block, from the architecture to people's outfits, is a reenactment of that bygone, glorious age," said Liu, a local college student. "And what surprised me most was when waiters in a tea house performed a play on Chinese tea culture and invited me to have a cup of tea roasted according to the ancient recipe."
As the provincial capital of Northwest China's Shaanxi province, Xi'an, a city founded some 3,100 years ago, served as the capital for 13 dynasties in Chinese history, including Tang, when the city was called Chang'an. It is also home to the world-renowned Terracotta warriors created in the Qin Dynasty (221-207 BC).
Preserving cultural heritage is key to China's urban redevelopment agenda, which requires cities to strike a balance between improving urban infrastructures and protecting and inheriting time-honored treasures.
In early 2022, several ministerial-level Chinese authorities issued a circular on comprehensively strengthening the protection of historical and cultural heritage, saying that the protection of cultural relics should be coordinated with the development of urban and rural construction, economy and tourism.
It asks localities and relevant departments to actively explore innovative transformation and inject new vitality into historical and cultural heritage.
The Tang-style block in Xi'an has proved to be a successful attempt in this aspect, providing visitors an immersive cultural experience through a mix of shopping, dining and other recreational activities.
With an area of 24,000 square meters, the block was named after the popular TV series The Longest Day in Chang'an, thus attracting a large number of fans of the drama.
"We based our design on the namesake TV series, including its settings, characters and plots. We hope to give people the experience of living like a Tang-era person in the block for a day," said Zhang Yichao, a staff member of the redevelopment project.
Most Popular