An ancient craft makes a comeback
Share - WeChat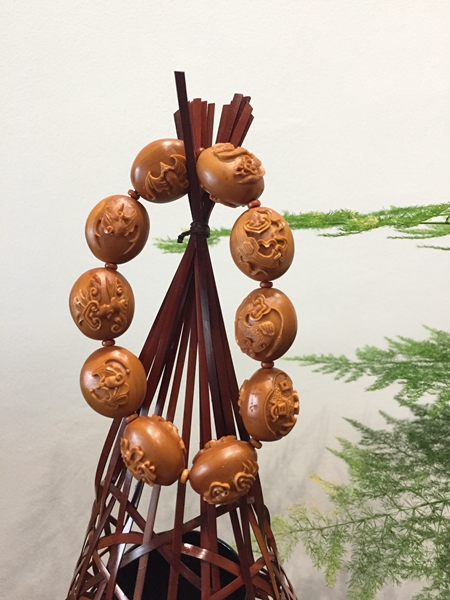 Spurred by strong government support, the delicate art of kernel carving is growing in popularity once again, Qu Yingpu and Xu Xiaomin report in Suzhou, Jiangsu province.
The Story of the Kernel Carving Boat is an essay that many Chinese students would have come across in their textbooks. Written by a Ming Dynasty (1368-1644) scholar, the essay vividly describes the skill required to create a sculpture on a tiny kernel that depicts a boat with passengers, boatmen, a teapot and an oven.
While the original carving is nowhere to be found today, some artisans in Zhoushan village in Suzhou of East China's Jiangsu province have again brought this image of the carving to life with their rendition that was created from an olive kernel.
Xu Jingjian, 36, is one of them.
The intricate sculpture, which measures just 4.5 centimeters in length, took Xu half a year of research and practice, and an entire month to complete.
Boat-themed carvings are considered the epitome of kernel carving in China because of the level of skills needed to execute such an intricate design.
The prices of such artworks start at around 20,000 yuan ($3,112), and those made by master artists, such as Xu's teacher, Xu Zhongying, could be sold for as high as 300,000 yuan.
The art of kernel carving dates back to the Song Dynasty (960-1279) and was especially prevalent in the Ming and Qing (1644-1911) dynasties. People usually hung these kernels on their fans or wore them as fashion accessories or used them to ward off evil spirits.
Most Popular