Projects help bring outside world in
Share - WeChat Editor's Note: China shares a land border of about 22,000 kilometers with 14 countries. The once less-developed border regions have witnessed rapid growth in the past decade. In this series, China Daily looks at how these regions tap their geographical and other advantages to improve local livelihoods.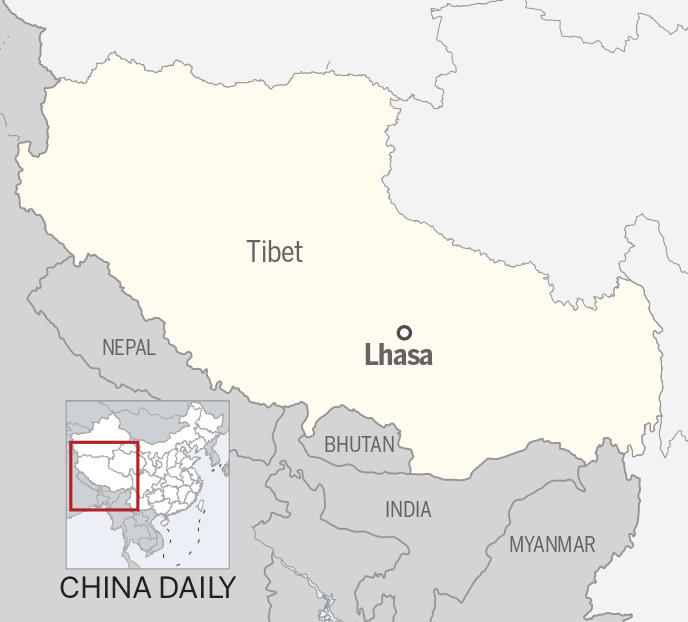 Trade hub, pathways serve as vital cogs in economic engine
Nyima is from a village in Metog, a remote county deep in the Himalayas in the Tibet autonomous region. He is a member of the Monba ethnic group, one of the smallest in China.
In the past, because of its isolation, people from Metog were forced to climb over snow-covered passes to neighboring towns to buy necessities and had to trek for a week to reach Nyingchi, the prefectural city, in search of education, medical treatment and job opportunities.
Click here to read full story:
Remote no longer, roads link county to country
Born and raised near Gyirong Port, Basang is a beneficiary of the development of one of the largest land ports in the Tibet autonomous region.
Located in the Himalayas, the port is 800 kilometers from the regional capital, Lhasa, and about 130 km from the Nepali capital, Kathmandu.
Click here to read full story:
Himalayan land port becomes regional success
Facts
Tibet
Population: 3.65 million
Area: 1.23 million square kilometers
GDP in 2021: 208 billion yuan
Total value of imports and exports in 2021: 4.02 billion yuan