Shenzhou XIII astronauts doing well after returning to Earth
Share - WeChat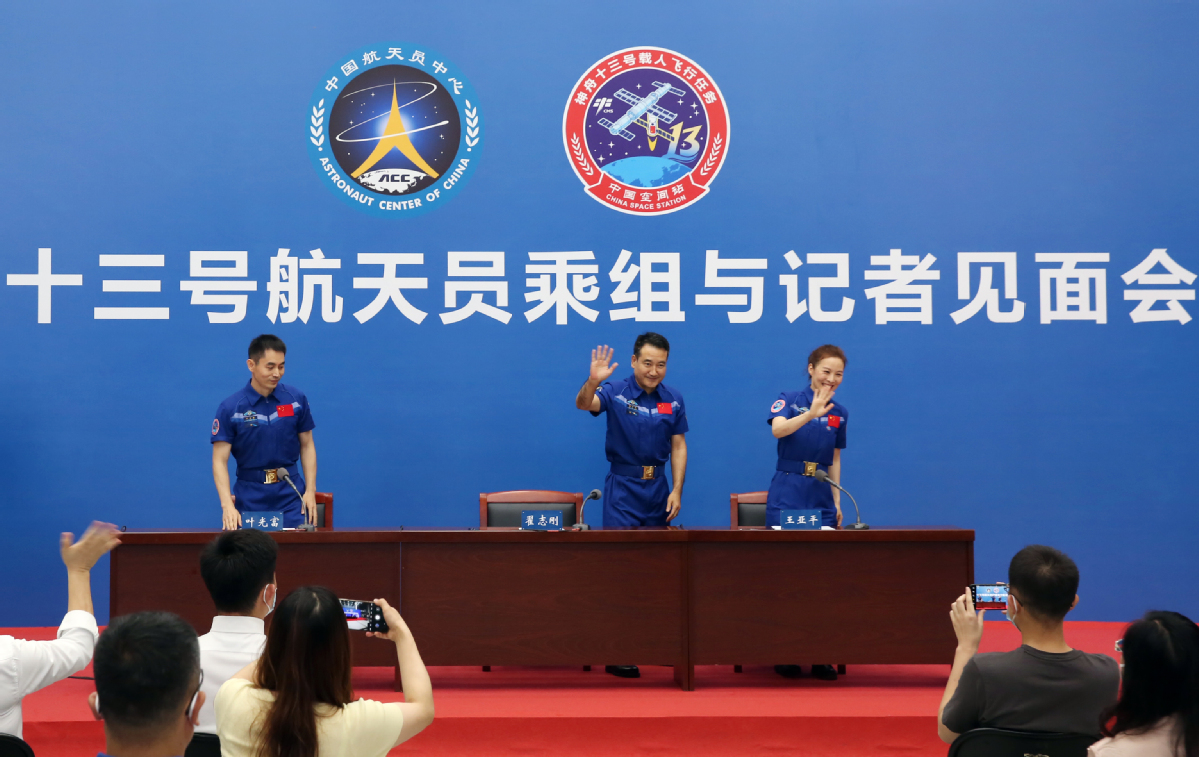 The three crew members of the Shenzhou XIII have recovered from the physical effects of their six-month mission and will return to routine training after medical assessment, according to the chief of the People's Liberation Army Astronaut Division.
Major General Jing Haipeng, commander of the division, told a news conference at the unit's headquarters in northwestern Beijing on Tuesday that the Shenzhou XIII astronauts-Major General Zhai Zhigang, Senior Colonel Wang Yaping and Senior Colonel Ye Guangfu-have finished their quarantine and recuperation periods and are continuing medical assessment.
So far, the results of their health checks have been good and their cardiopulmonary functions, muscle strength and bone mineral density have returned to normal, according to Jing.
After the end of the recovery stage, the astronauts will resume their training, said Jing, who is also a veteran astronaut.
Zhai and his crewmates spent 183 days in orbit about 400 kilometers above the Earth after their Shenzhou XIII spacecraft was launched on Oct 16 from the Jiuquan Satellite Launch Center, making it China's longest-ever manned spaceflight.
They became the second inhabitants of the country's permanent space station, named Tiangong, or Heavenly Palace.
During their space journey, the astronauts carried out two spacewalks that totaled more than 12 hours. They mounted components on the station's robotic arm and used it to practice extravehicular maneuvers. They also examined the safety and performance of support devices for spacewalks and tested the functions of their extravehicular suits.
In addition, the trio broadcast two science lectures for Chinese students from the orbiting station.
The Shenzhou XIII astronauts were recently awarded medals to honor their service and accomplishments.
During Tuesday's conference, Zhai said that during their stay in orbit and after they returned to Earth, he and his teammates shared their experience and suggestions with the Shenzhou XIV crew members. "We told them about our experience operating some sophisticated devices that are not so easy to control and the places where we put some tools," he said.