China shortens centralized quarantine periods, adjusts other guidelines
Share - WeChat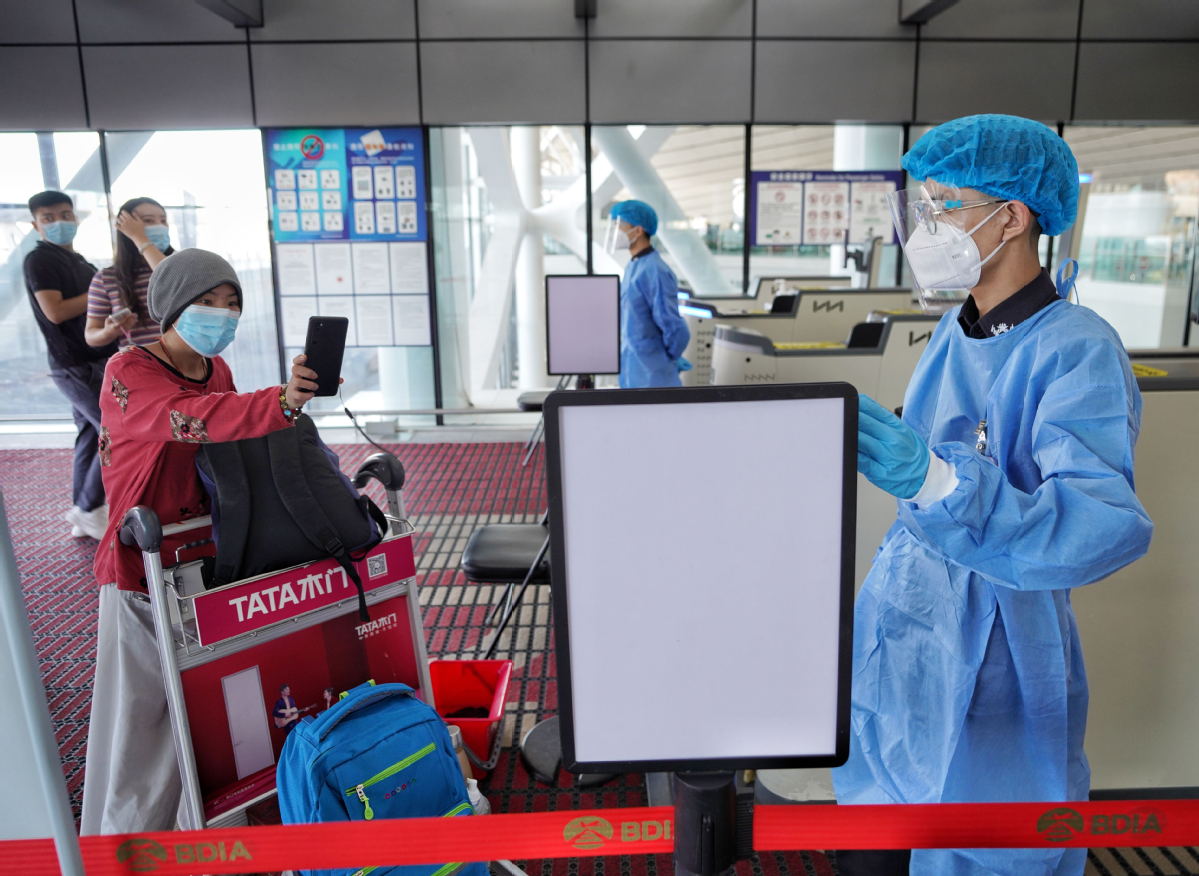 China has decided to shorten the centralized quarantine period for international travelers and close contacts of confirmed COVID-19 cases from 14 to seven days, according to a document released on Tuesday.
Following a week of centralized quarantine, these groups will go through three days of self-isolation at home rather than the previously required seven, according to the ninth version of the COVID-19 prevention and control guidelines released by the State Council's Joint Prevention and Control Mechanism.
People who are close contacts of COVID close contacts will undergo seven days of isolation at home rather than centralized quarantine.
The document also refined nucleic acid testing strategies for high-risk groups and designation rules for areas deemed at risk of the novel coronavirus's spread.
COVID-19 antigen tests, approved for use in China in March, have also been included in the guideline as an additional tool for grassroots-level medical institutions to screen suspicious patients and residents from medium- or high-risk areas.
Health authorities said the guidelines were updated to cope with the fast and stealthy transmission of the Omicron variant.