Hong Kong marches ahead with prosperity, stability
Share - WeChat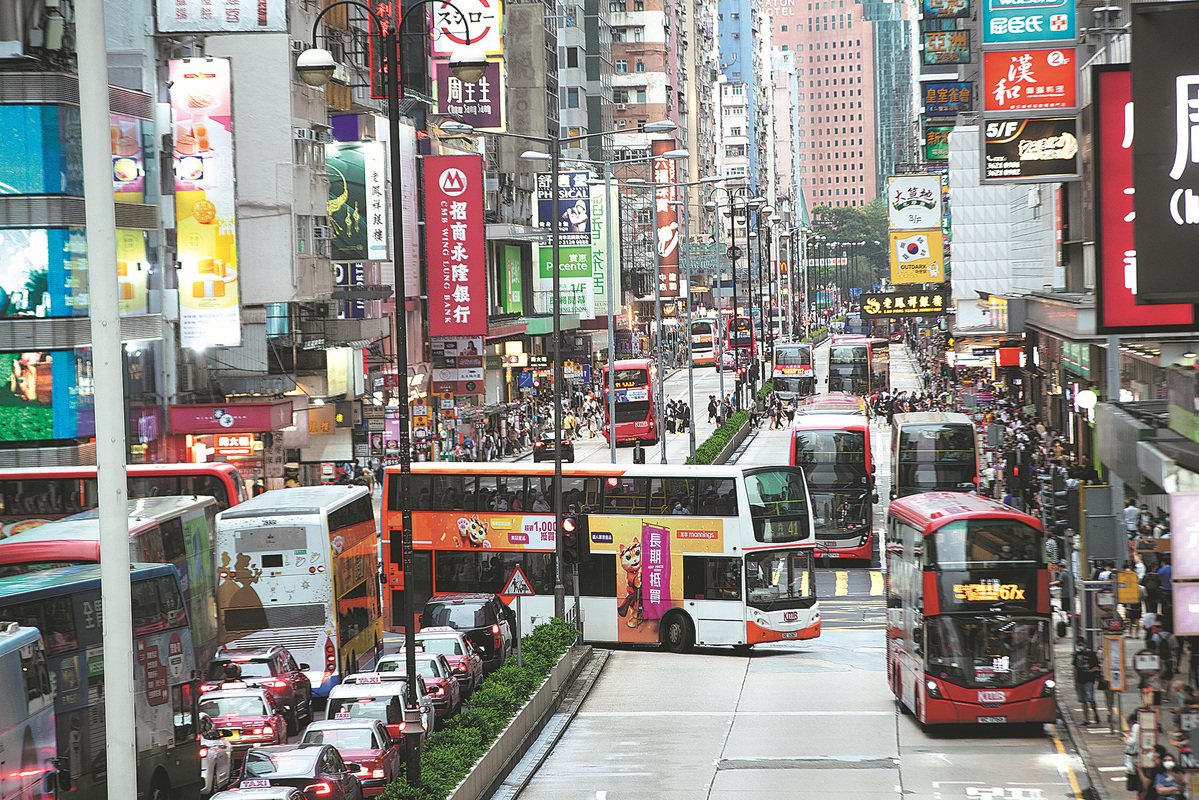 National Security Law, new electoral system point the way as city ushers in a new chapter
Editor's note: In this series, China Daily looks at some of the areas in which major progress has been made in the 10 years since the 18th National Congress of the Communist Party of China was held in November 2012.
In a moment that was to go down in Hong Kong history, Sze Chi-king, a primary school teacher, stood at the classroom podium, facing a roomful of curious students and parents. About 40 cameras followed his every move and facial expression.
Sze was teaching the first Moral and National Education class held in the city. Only a few days earlier, in October 2012, the Hong Kong Special Administrative Region's government had announced that the planned MNE curriculum would be shelved amid strong opposition.
However, Sze, who was then a vice-principal at the Fresh Fish Traders' School in Kowloon, came to the fore when he decided to forge ahead and introduce national education into the school's syllabus.
Sze hoped to improve the city's widely recognized, performance-centered education system by helping Hong Kong's young generation better know their origin and identity.
For the first lesson, Sze decided to talk about the national flag and national anthem.
"I told my students that we should respect the national flags of all countries," Sze told China Daily. He also told the class that "China's national flag is a symbol of our nation and our history that we should always pay respect to".