Beijing preps for torrential rains
Share - WeChat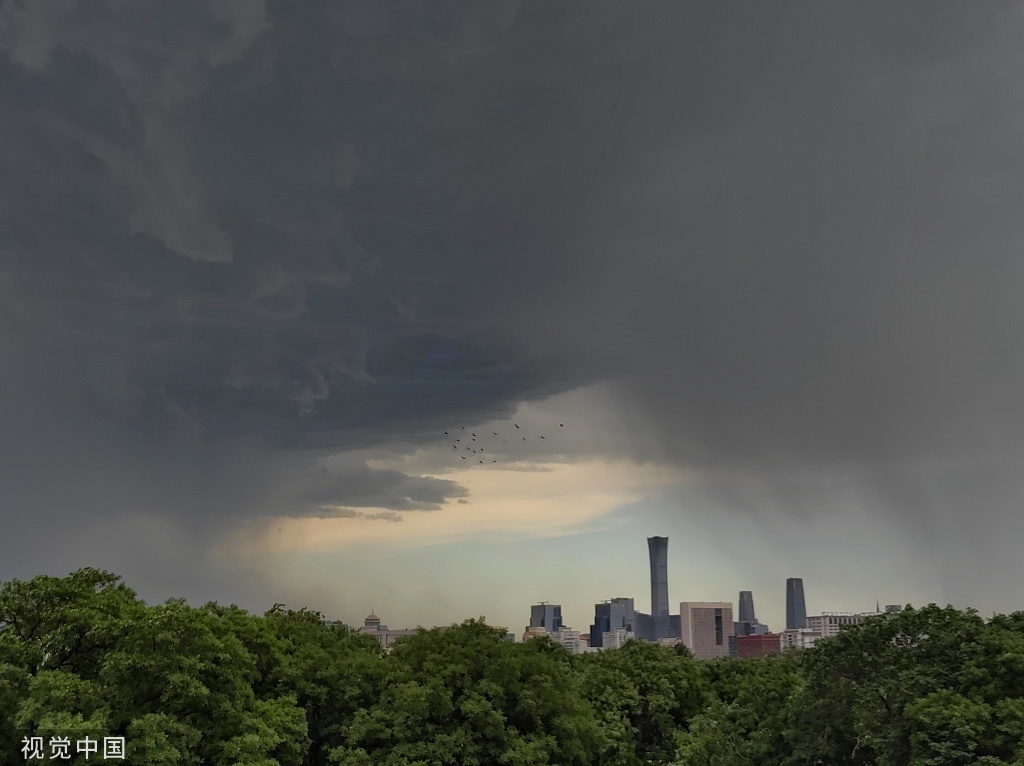 Various government bodies in the capital have issued alerts for torrential rain from Sunday to Monday, warning of potential dangers from landslides and floods.
On Sunday morning, the Beijing observatory issued a blue alert for downpours. Most parts of the metropolis were expected to be engulfed by heavy rainfall from 5 pm on Sunday to 2 pm on Monday, it said.
China has a four-tier color-coded weather warning system, with red representing the most severe, followed by orange, yellow and blue.
The rain will bring risks of floods in small and medium-sized rivers in the mountainous areas, it said. It is highly possible those areas will also be stricken by mountain torrents.
The observatory also stressed the danger in approaching some low-lying areas in downtown Beijing, saying such areas are prone to be inundated.
At 12 am Sunday, Beijing's planning and natural resources committee and the observatory jointly issued alerts for geological disasters, noting collapses and landslides may occur in nine districts in the capital.
Considering the higher possibilities of such disasters in northeastern Pinggu, eastern Mentougou and northwestern Haidian districts, they were given yellow alerts.
For most other areas, however, the departments also warned of dangers with a blue alert.
Beijing's water authority stressed risk from water accumulation especially in Fengtai and Tongzhou districts. Residents in Chaoyang, Dongcheng, Haidian, Shijingshan and Xicheng districts should also keep a lookout for rising water, though the risk might not be that high.
Beijing's flood control office started a blue emergency response at 4 pm to cope with the situation.
"Residents should avoid inundated road sections and stay away from watercourses and risky mountainous areas to ensure safety," it said.
The operation of many scenic attractions will be suspended amid the rainfall.
The local government of Fangshan district, for example, decided to close all scenic attractions and rural resorts near mountains and water bodies before 10 am Sunday. All major outdoor tourism and culture events should be stooped.
While some other attractions decided to stay closed for Sunday, the Juyongguan section of the Great Wall and Yinshan Pagoda Forest scenic area, both located in Changping district, will not open for visitors on both Sunday and Monday.