Authorities adamant that health codes must be used for COVID prevention only
Share - WeChat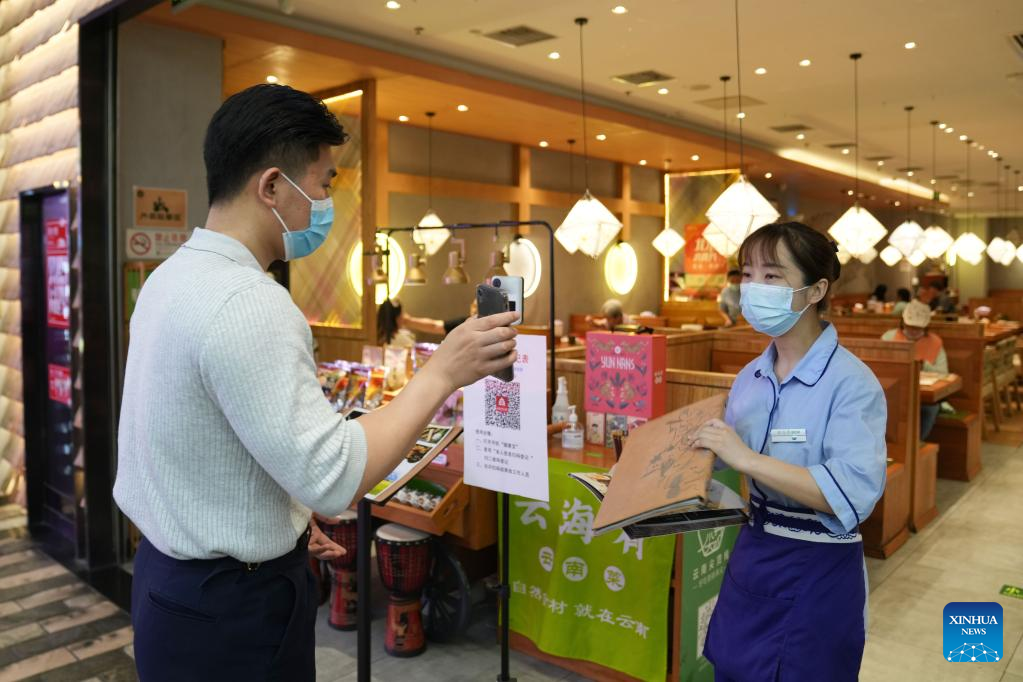 Health codes used to identify and protect people during COVID-19 outbreaks should not be used other than as a tool to prevent and control the epidemic, Lei Zhenglong, deputy director of the National Health Commission's Bureau of Disease Prevention and Control, said on Friday.
Earlier this month, customers of several banks in Henan province claimed on social media that their health codes had turned red when they arrived in the provincial capital, Zhengzhou to withdraw their savings, despite the fact that they were coming from low-risk areas.
Authorities in Zhengzhou launched an investigation into the incident after it went viral on Chinese social media. On Wednesday, an investigation report stated that five people, including four officials, had been punished for abuse of power.
The report said that Feng Xianbin, head of the social governance department of Zhengzhou's epidemic control command center and Zhang Linlin, deputy head of the department, made the decision to turn the codes red.
Feng was dismissed from his posts in the Party and the government, while Zhang was given a serious Party warning and demoted. The other three culprits were given demerits of varying degree.
Commenting on the issue, Lei told a news conference that the ability to quickly identify the source of infection and cut off the transmission chain is key in the fight against COVID-19.
In this regard, health codes play a crucial role in identifying and managing those at risk of infection, while ensuring safe and orderly travel for others, he added.
In January last year, the State Council's Joint Prevention and Control Mechanism released regulations on the use, management and data security of health codes, placing emphasis on prohibiting the abuse of the code for unrelated reasons.
Lei said the function and application of health codes are clearly defined in the regulations, and changing health codes for reasons unrelated to epidemic is strictly prohibited.