China eliminates unhealthy marine ecosystems
Share - WeChat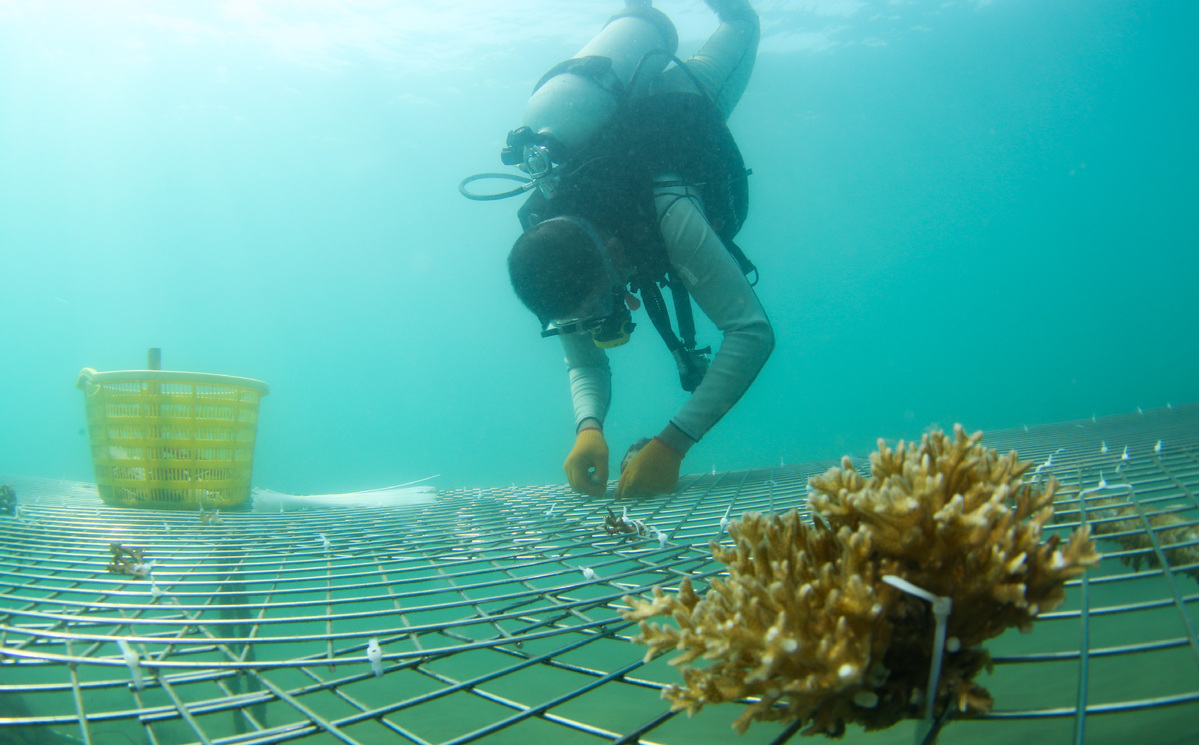 With more than one-third of its coastlines brought under protection, China has essentially eradicated unhealthy marine ecosystems, according to the Ministry of Ecology and Environment.
Roughly 30 percent of the country's coastal sea areas and 37 percent of its coastlines have been encircled by red lines for protection as China endeavors to ramp up biodiversity conservation, said Zhang Zhifeng, deputy head of the ministry's Department of Marine Ecology and Environment.
In China, red lines are usually referred to as boundaries that cannot be crossed. In recent years, the lines have effectively protected multiple types of marine ecosystems such as coral reefs, mangrove forests and sea grass beds, he said.
Thanks to the mechanism, "marine biodiversity has experienced remarkable progress", he said, adding there have been increasingly more media reports about the harmonious coexistence of humans, marine life and sea birds.
The official said China has seen continuous improvement in the health conditions of its marine ecosystems.
Among the country's 24 typical marine ecosystems, two were found to be unhealthy in 2016, he said. In 2018, only one was given that status. And last year, monitoring showed that all the ecosystems were healthy.
Zhang stressed, however, that 75 percent of the ecosystems were still found to be in "sub-healthy" status in 2021.
"This means that, during the 14th Five-Year Plan period (2021-25) and beyond, China still needs to make continuous efforts to protect and remediate marine ecosystems, so as to constantly enhance their quality and stability," he said.