King of the jungle
Share - WeChat Mi Hongxu can navigate the labyrinth of pathways at Yinggeling just as easily as its untamed denizens-a skill he has honed through years of fieldwork in the tropical forest that sits 1,400 meters above sea level, tucked deep in the interior mountains of Hainan, China's second largest island.
Sprawling over more than 500 square kilometers, the rainforest has earned the sobriquet "water tower of Hainan" for being the source of the rivers Nandu and Changhua, which course through the island province.
An abundance of natural beauty and lack of human interference make Yinggeling a paradise for flora and fauna. It is home to more than 2,000 plant and 500 vertebrate species, including more than 20 that have been found in recent years.
Lush foliage, dense undergrowth, lurking creepers and rocky outcrops-sometimes interrupted by gurgling streams-lend Yinggeling an air of romance and mystery. Tall trees, with their outstretched boughs, form dense canopies that split sunlight into myriad beams.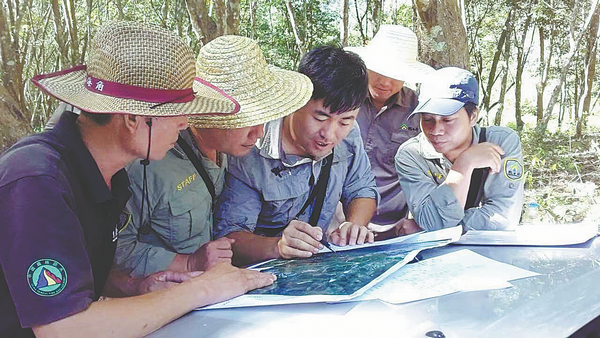 The Yinggeling rainforest was upgraded to a national nature reserve in 2014 and plays a key role in protecting Hainan's ecology.
"The best 10 years of my life have been spent here," says Mi, who is entrusted with the scientific monitoring of the reserve.
"My primary job is to keep tabs on the rich biodiversity of the area. I also offer technical training to front-line forest staff," he says.
The ranger, in his late 30s, is said to have extraordinary observation skills. He had once spotted rare, transparent ovarian follicles of the Theloderma asperum-also known as the pied warty frog-hanging from a fallen tree trunk.
Most Popular