China to raise desert reclamation endeavors
Share - WeChat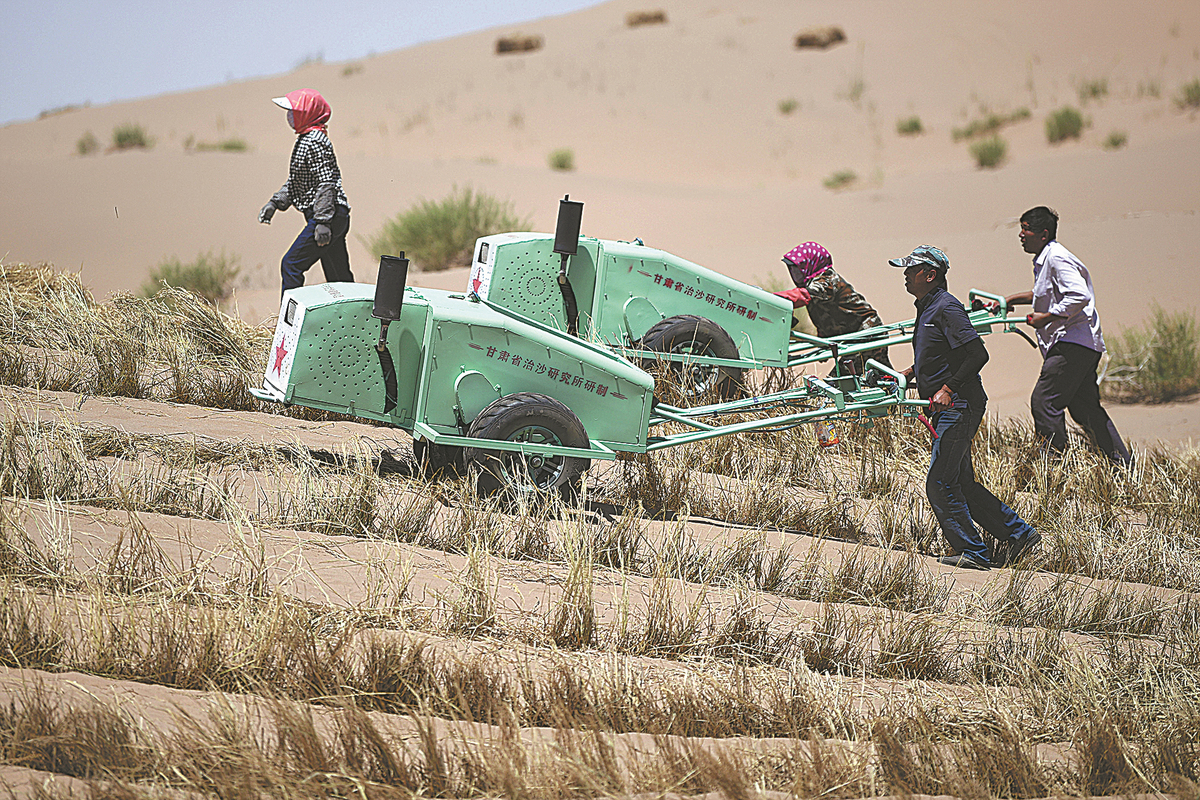 By 2025, China plans to restore an additional 6.7 million hectares of desert areas with forests and grasslands, adding to the 18.8 million hectares the country has recovered over the last 10 years, the National Forestry and Grassland Administration announced on United Nations' World Day to Combat Desertification and Drought, which fell on Friday.
Desert areas have fallen by over 4.3 million hectares in the past decade, it said.
However, at the end of the 20th century, the area subject to desertification expanded by 1.04 million hectares a year, the administration said.
"So far, more than half of all desert areas that can be restored have been dealt with," said the administration, adding that in the past five years, sand and dust storms have decreased by 31 percent compared with the 2006-10 period.
About 30 million hectares of trees have been planted as part of the Three-North Shelter Forest Program, which aims to improve the environment in northwestern, northern and northeastern China, it said.
Three major sandy regions-Hunshandake desert and Horqin desert in the Inner Mongolia autonomous region, and Maowusu desert in Shaanxi province-have been transformed from "barren land" to "oases".
Dozens of national demonstration zones for desertification prevention and control and more than 120 national desert and stony desert parks were established across the country, the administration said, adding that a national effort is underway to develop desert regions by cultivating grasslands, traditional Chinese medicine herb growing areas, forests and fruit cultivation areas, and developing desert tourism, wind power and biomass energy to raise incomes for people there.
China has been fulfilling the obligations of the UN Convention to Combat Desertification by carrying out exchanges and cooperation with countries involved in the Belt and Road Initiative to contribute its experience and solutions to global desertification control, the administration added.