Government to provide more jobs
Share - WeChat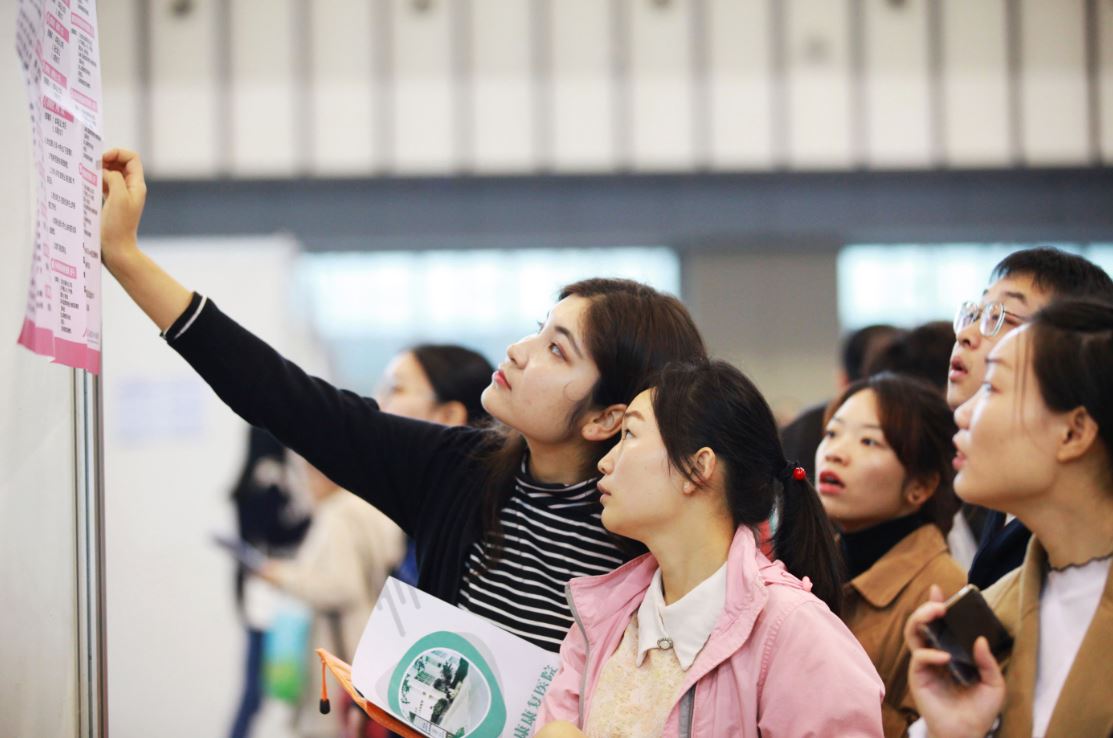 Employment of young people in focus amid challenging economic situation
In the face of challenging job prospects caused by a variety of factors, the central government has prioritized the employment of young people, mainly new college graduates, with measures to create opportunities at all levels and tap into previously less noticed sectors and areas.
The latest figures cited from the National Bureau of Statistics show that the surveyed unemployment rate of people aged 16 to 24 was 18.4 percent in May, up 0.2 percentage points from April. The average surveyed unemployment rate in urban areas was 5.9 percent last month.
The NBS said that though the surveyed unemployment rate of 16 to 24 year olds usually shows a rising trend in the period from March to July, their overall unemployment rate this year is higher than in previous years.
The huge impact of COVID-19 on the economy and job market is deemed the major reason for the high level of competition for jobs.
According to a recent survey by Zhaopin, an online recruitment and consultancy platform, 61 percent of surveyed college graduates feel that they face fiercer competition for jobs this year. Many graduates have decided to continue their education, get a flexible job or take a gap year to relieve their employment pressure.
Zhaopin said that both the admission rate and rate of signing official labor contracts for young people have fallen.
Figures from the platform show that as of the middle of April, 46.7 percent of young job-seekers received offers, lower than the 62.8 percent in the previous year.
Zeng Xiangquan, dean of the China Institute of Employment Research at Renmin University of China, said in a recent interview with the magazine Caijing that the fluctuation of vacancies available to young people and the growing population of college graduates-over 10.76 million this year-contributed to the current situation.
He said that the Yangtze River Delta-including the eastern provinces of Jiangsu and Zhejiang-and the Pearl River Delta-including the cities and regions of Guangzhou, Shenzhen and the Hong Kong Special Administrative Region-are two areas typically with higher demand for labor. Their demand, however, has decreased due to the COVID-19 epidemic.
To help stabilize the job market and promote the employment of young people, central departments have released tailored policies in the past few months.
Earlier this month, four central departments including the Ministry of Civil Affairs, the Ministry of Education, the Ministry of Finance and the Ministry of Human Resources and Social Security released a notice to encourage college graduates to take grassroots jobs in communities and villages.
The notice said that all new vacancies at community-level organizations and government bodies are open to college graduates, while more jobs should be offered to those who are warm-hearted and have a passion for serving at grassroots organizations.
Organizations such as nursing homes, childcare centers and domestic service centers are required to step up their efforts to recruit more college graduates.
The notice said that a batch of internship bases will be established in urban communities and villages to motivate college graduates to land jobs or start their own businesses.
Local authorities have responded and have increased efforts to attract young people to jobs at the grassroots level.
For example, Zhejiang province has required its city and county-level authorities to plan precise recruitment campaigns to attract college graduates to take community jobs.
Guo Sheng, CEO of Zhaopin, suggested that young people take a realistic approach to finding the right job and that a better career will come.