Policy Digest
Share - WeChat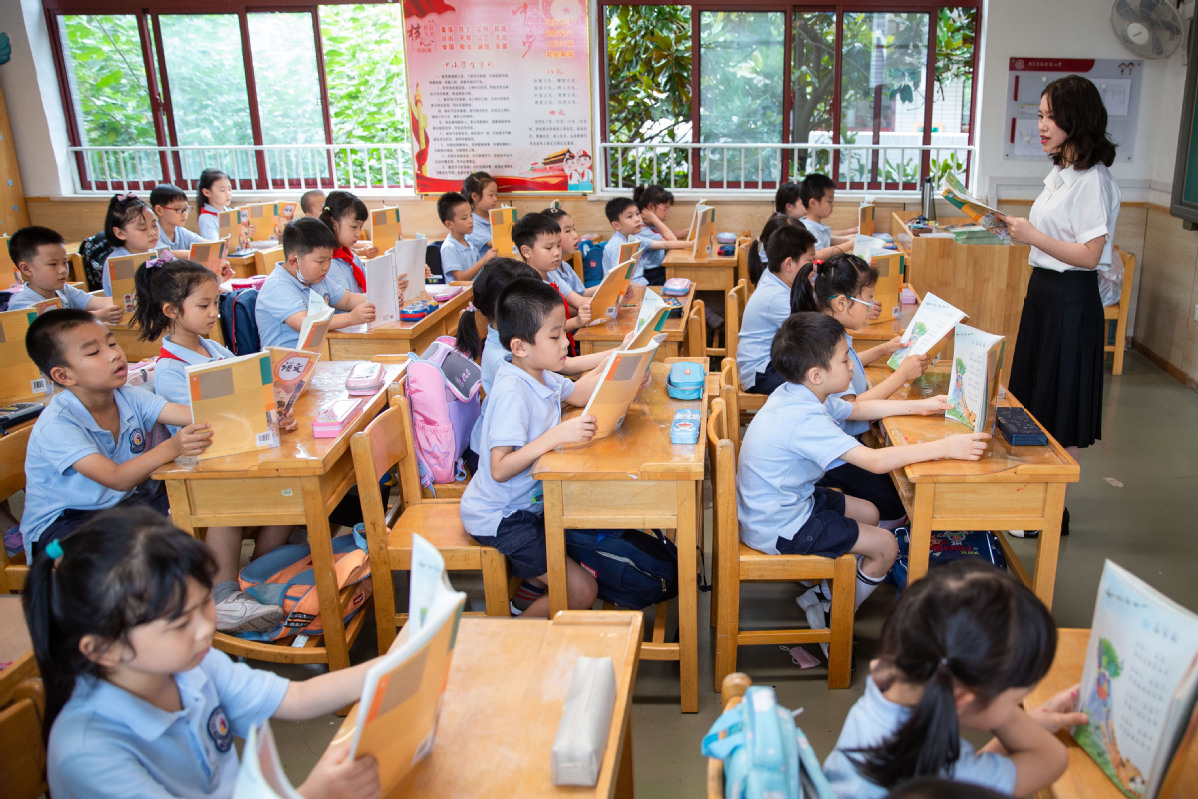 Schools urged to hire university graduates
The Ministry of Human Resources and Social Security and the Ministry of Education have issued a notice asking local education authorities to help kindergartens and primary, middle and high schools employ more university graduates.
Authorities should boost recruitment for subjects experiencing a shortage of teachers, including music, physical education, arts, science and special education.
In calling for more open recruitment of kindergarten teachers, the ministries said authorities should make sure preschool teachers are paid on time and in full, and ensure equal pay for equal work.
Also, kindergartens should contribute their full share of social insurance and housing funds as mandated by law, and vocational schools should also recruit more teachers.
The ministries emphasized the need to strictly examine all job applicants. Local authorities should let their Party organizations play a leading role in examining the ideological and political quality and work ethic of applicants.
Moreover, schools and kindergartens must check whether applicants have criminal records, and make sure not to recruit those that do.
Degree holders sought to aid rural development
The central government will help governments and institutions in rural areas recruit 34,000 university graduates this year to implement a national project to assist rural development, according to the Ministry of Human Resources and Social Security and the Ministry of Finance.
The project was launched in 2006 to encourage university graduates to work at the township level for two years in posts related to agriculture, education, healthcare and the promotion of rural vitalization.
Local human resources and financial authorities should fully grasp the significance of the project and take concrete measures toward its implementation, the ministries said in a notice issued earlier this month, asking local authorities to finish this year's recruitment by the end of August.
Furthermore, the central government will help pay for special training for 8,000 participants in the project this year to hone their skills.
Authorities advised to help former fishermen
The Ministry of Human Resources and Social Security and four other departments have asked authorities in Shanghai, Chongqing and eight provinces along the Yangtze River to maintain efforts to assist former fishermen who have chosen to abandon work due to a decadelong fishing ban.
In a notice issued in May, the five departments said local authorities should ensure the wellbeing of the fishermen, and offer targeted employment assistance and more effective skills training.
Authorities should focus on those who are unemployed, don't have a stable job or who have experienced a significant drop in income.
They should ensure basic social security and encourage the former fishermen to pay their social insurance on time.
In addition, the notice asked authorities to partially or fully cover endowment life insurance payments for the impoverished or those with serious disabilities and unable to pay.
China imposed a 10-year ban on commercial fishing along the Yangtze on Jan 1 last year to restore biodiversity.