Experts seek relaunch of China's carbon credit trading program
Share - WeChat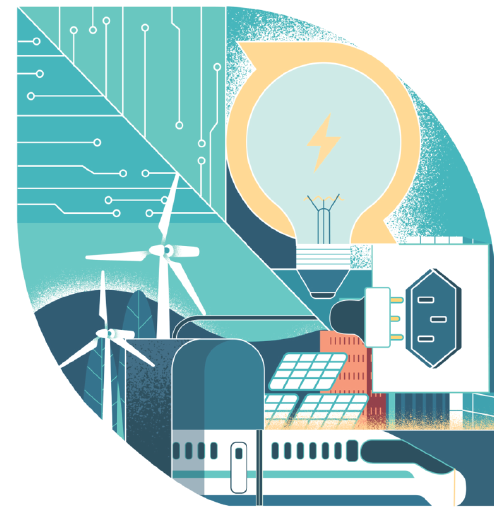 Experts have called for the relaunch of a suspended program that could help boost China's efforts to deal with climate change.
The China Certified Emission Reduction program, a voluntary program in which participants can trade carbon credits, was suspended five years ago. An important supplementary mechanism for the country's carbon trading market, which was launched last year as the world's largest, the CCER is expected to help reduce carbon reduction costs and spur the development of renewable energy sources.
Amid anticipation of its relaunch, however, the quality of carbon credits generated from the program remains a top concern. A series of measures are still needed to ensure credit quality so that the program can really fulfill its role, experts said.
Under the CCER program, companies can voluntarily earn carbon credits by taking action to reduce carbon emissions, such as by promoting renewable energy generation and afforestation.
Launched in 2012, the program was suspended in March 2017 by the National Development and Reform Commission, the country's top economic planner, due to low trading volume and concerns about standardized operation. However, credits that were issued during the program before its suspension can still be traded.
In the country's carbon trading market, which currently only involves 2,162 power generators, enterprises can use CCER credits to offset 5 percent of the carbon emission allowances they need to buy. The credits have also been traded in pilot carbon trading markets, which were inaugurated in 2013 in six provincial regions, including in Beijing, Guangdong and Hubei provinces. A market was also launched independently in Shenzhen, a metropolis in Guangdong.
Demand for the CCER's relaunch has been ignited by the expansion of carbon trading and the increasingly fewer carbon credits available on the market.
In a recent interview with China Environment News, Li Gao, director-general of climate change at the Ministry of Ecology and Environment, said the ministry will endeavor to further improve the CCER trading mechanism.
Aside from hammering out an interim regulations on trading voluntary greenhouse gas emission reductions and relevant technical norms, the ministry will organize the construction of the registration and trading systems, he said
The relaunch of the program is also a necessary response to the international call for voluntary emission reductions worldwide. According to the Environmental Defense Fund's China branch, voluntary emission reduction offsets around the world reached more than 100 million metric tons of carbon dioxide equivalent in 2020.
"The figure is double that of 2017, indicating remarkable market growth," it said.