Annual children's art festival to open next month in Beijing
Share - WeChat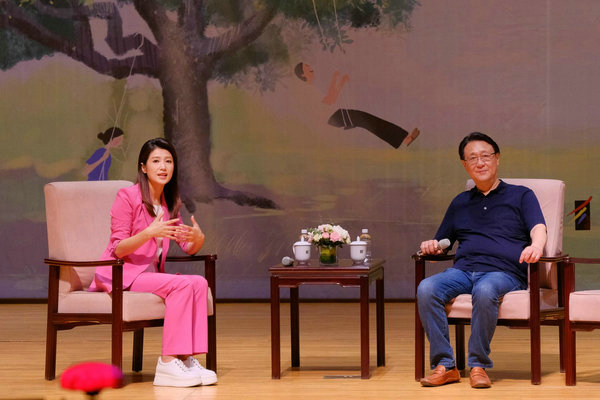 Having established itself as one of Beijing's biggest arts festivals for children during the summer vacation since 1995, the annual Gateway to Arts 2022 Summer Festival will take place at the Forbidden City Concert Hall in the capital city from July 3 to Aug 31.
During the two-month-long festival, audiences could enjoy a wide range of art forms, including classical music, traditional Chinese operas, dance and puppet shows. Over 60 shows will be staged at the Forbidden City Concert Hall.
The festival also offers amateur art lovers with 10 mini summer camps centering on different art forms, such as Peking Opera, Kunqu Opera, pipa, guzheng and percussion.
The opening concert on July 3 will see Chinese conductor Tan Lihua lead the Beijing Symphony Orchestra to perform both Western and Chinese classic music pieces, including The Blue Danube by Austrian composer Johann Strauss II, and I Love You, China, a song released in 1979 and written by composer Zheng Qiufeng and lyricist Qu Cong.
Tan has performed during the festival since its launch in 1995.
According to Tan, the festival was the idea of notable Chinese musicians, including Li Delun (1917-2001), Yang Hongnian (1934-2020), both of whom were conductors and music educators, and violinist Sheng Zhongguo (1941-2018). The goal was to offer children a music festival which enabled them to learn about and enjoy classical music during the summer vacation.
"Back in 1995, classical music was considered as a bit of a niche art form in China, appreciated by only a small audience. We are happy to see that, over the past two decades, classical music has gained a large fan base in China, not only among the adults but also children, many of whom are learning musical instruments now," says Tan.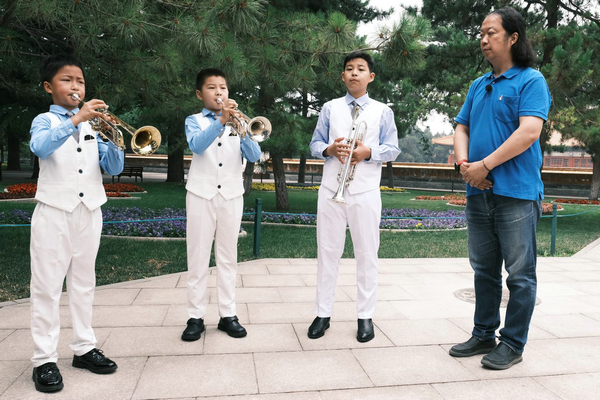 Three trumpet players, Zhu De'en, Liang Tong and Liu Haoran, will perform in the opening concert.
The nine-year-old Zhu performed the song Me and My Motherland as a solo trumpet player during the opening ceremony of the 2022 Beijing Winter Olympics. Nine-year-old Liu and 13-year-old Liang also joined in the rehearsals of the opening ceremony of the 2022 Beijing Winter Olympics as backup trumpet players.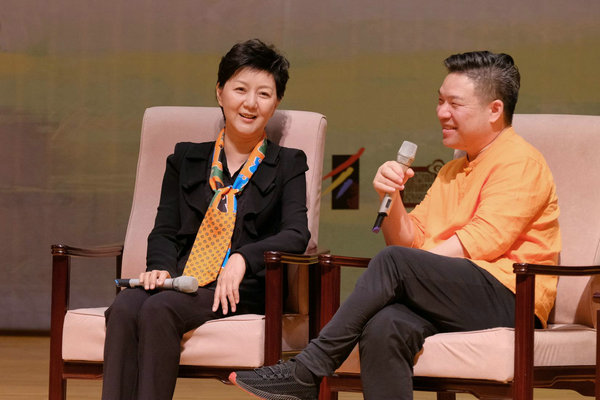 Veteran pipa player Zhang Hongyan has been teaching children how to play the ancient Chinese musical instrument as part of the festival for 11 years.
"The summer camps allow students to learn a musical instrument from zero. I'm glad to see that some of them have continued to learn those musical instruments after the camps, and that some students went on to pursue careers in music," said Zhang, also a teacher at the Central Conservatory of Music in Beijing.
With the support of Beijing Poly Theater Management, the festival will bring art programs to children in over 60 cities across the country.
Most Popular