Tianjin Juilliard pioneer charts exciting course
Share - WeChat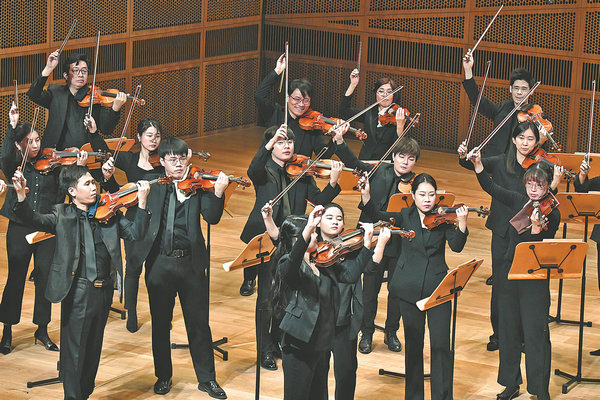 In 2017, while traveling in Iceland, He Wei received an email from The Juilliard School in New York about the school's first overseas campus in Tianjin.
"I had no direct connection with Juilliard, though I have many friends, colleagues and students closely affiliated with it," recalls He, who was, at the time, teaching at San Francisco Conservatory of Music as a professor of violin, while also serving as chair of the strings department.
He was born and raised in Chengdu, Sichuan province, and received his early music training at the middle school of Sichuan Conservatory of Music. He went to The University of Texas at Austin for his undergraduate studies and finished his graduate studies in chamber music at San Francisco Conservatory of Music, where he became a faculty member a few years later.
"I was very interested in knowing more about it when Juilliard contacted me, because I heard a lot about the project," he says.
He traveled back and forth between San Francisco and New York, meeting with members of faculty, administration and the board at Juilliard. He also had numerous in-depth conversations with people to learn the history and development of this project, as well as Juilliard's vision for its first global campus in Tianjin.