A step in a new direction
Share - WeChat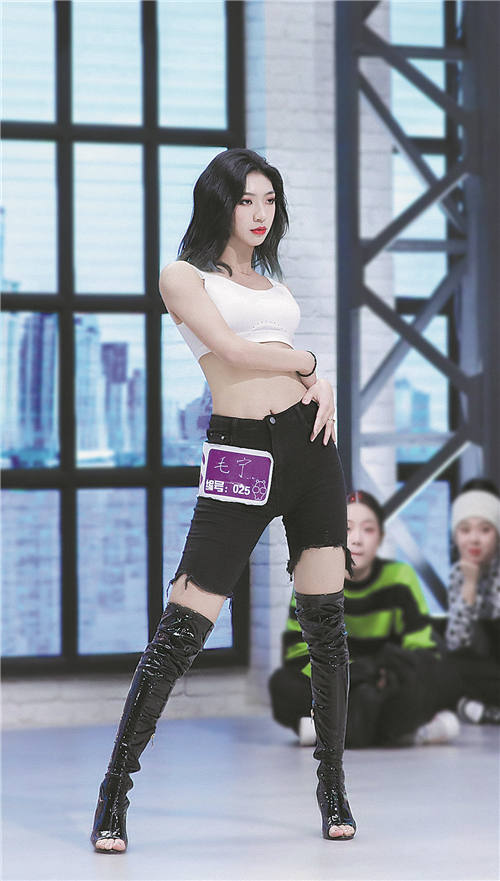 For instance, Zou Huaying, a graduate from Beijing Sport University and also a break-dancer, participated in the show and experienced some changes of her own.
Zou, a "B-girl" who used to wear oversized T-shirts and ragged jeans, winning over the crowd with cool stunts on the ground, unexpectedly chose to put on skirt and stage a cute dance with some other participants.
"I want to try something new in the show," Zou says. "All my teammates helped me to remember the movements and I finally got to release myself in the performance."
Lu, the director, says that for these young dance lovers, it's not just about winning. What also matters is that they have been exploring different possibilities to find a form of self-expression in dance that they really want to stick to in the future.
Chen Yuxi, 26, another participant in the show, agrees.
"I've been learning to derive energy from other dancers when we share ideas or practice together. The show provides a great environment for exchanging ideas," says Chen, a graduate from the Sichuan Conservatory of Music.
The young choreographer specializes in combining the movements of street dance and Chinese-style dances, often drawing inspiration from traditional Chinese culture.
Recently, she posted a dance video online-featuring a classic theme from Farewell, My Concubine. In the scene, she dresses up in traditional garments to portray Yu Ji, the beloved concubine of general Xiang Yu (232-202 BC), a tragic hero well known in Chinese history, and explores the woman's spiritual world through an emotional dance.
To prepare for the performance, Chen learned how to swing a sword and probed the protagonist's inner world by reading historical books and watching costume TV dramas of relevant subjects. She also did hair and makeup on her own.
"The eagerness to present a more expressive dance performance drives me to be versatile," she says.
Most Popular