A step in a new direction
Share - WeChat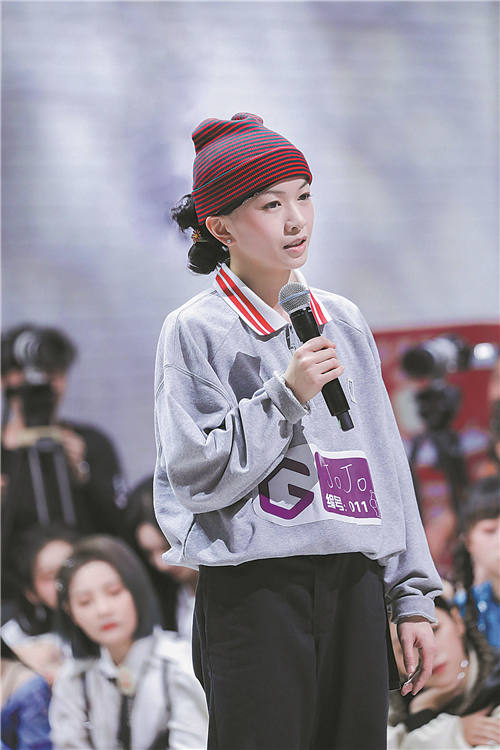 Mao later founded a new dance group, with other members of Just Dance, to perform dances to hit songs and post the clips on video-streaming platform Bilibili, where they received positive feedback from many viewers.
On one occasion, the group got the opportunity to fly to Thailand to compete in a dance contest.
"Although the eleven of us could only afford to stay in a single room in a hostel, I felt so happy at that time. I wished that I could live with my dancing pals into old age," Mao says.
However, upon graduation, Mao, majoring in English and logistics engineering, soon faced a dilemma between dancing and finding a stable job related to her qualifications.
She got an offer from a vehicle manufacturer in Guangzhou, Guangdong province, but found it difficult to give up the dance group.
"Then, as a well-behaved, obedient daughter, I made a decision that went against my parents' will for the first time in my life," she says, confessing to a crucial turning point.
She stayed in Chengdu to be a freelance street dance teacher, riding around 40 kilometers on her scooter-flitting between different dance studios and the rehearsal room of her own dance group-on a daily basis.
"Every time I questioned myself about whether I should try and make a career out of dance, those friends who share the same passion would back me up," she says. "And the sense of responsibility I've shouldered always motivates me to be resolute."
In 2020, she successfully applied to be a postgraduate student in Chengdu Sport University, winning herself a larger platform to grow into a better street dancer. This move showed her parents her determination to succeed and they now support her choice.
Meanwhile, she started to transform her group into a commercial dance studio that recruits students and creates original choreography, for which she has also been learning marketing tactics.
As for why she joined the talent show, Great Dance Crew, she says that she wants to meet more street dancers of multiple styles to absorb the diversity of choreography, as well as promote her own dance studio.
The show encourages all participants to try various dance styles and collaborate with different groups of dancers, enabling them to explore more possibilities in the art form.
Most Popular