More cases spark mass testing in Beijing, elsewhere
Share - WeChat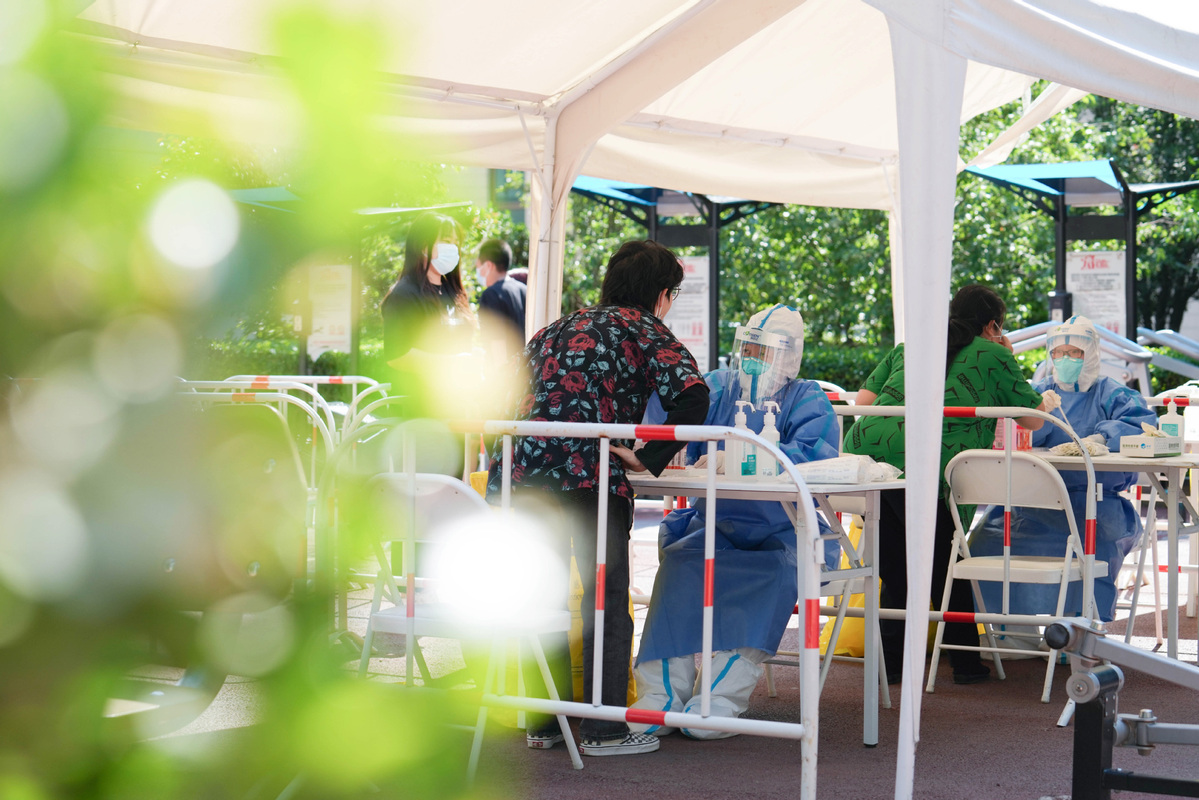 The fast and stealthy spread of the Omicron variant has required frequent nucleic acid testing drives in COVID-affected regions and regular mass screening in other areas in order to detect new infections in the shortest possible time, the National Health Commission said on Friday.
During the recent wave of domestic outbreaks driven by the highly infectious Omicron variant, a number of regions have rolled out several, and even dozens, of consecutive testing campaigns, triggering discussions over the necessity of such arrangements.
Beijing, for example, had launched eight rounds of regional testing from April 25 to May 8, according to the city's health authority. In the past two weeks, most of its 16 districts had also finished at least six more rounds of testing.
The commission's Bureau of Medical Administration said that due to the high infectiousness of Omicron, it is imperative to quickly and comprehensively test all residents in at-risk areas when a new cluster emerges, and immediately put all infected people and their close contacts into isolation.
When such measures are not implemented in a speedy manner, local authorities will have to resort to multiple rounds of testing to find and clear infections, it said.
Wu Zunyou, chief epidemiologist at the Chinese Center for Disease Control and Prevention, said on Friday that while three to four rounds of testing would be sufficient to thoroughly find all lingering cases of other COVID-19 strains, the rule does not apply to Omicron that is capable of spreading in a rapid and covert manner.
These traits also make it more difficult to detect hidden patients in communities at an early stage, leading them to spread the virus unknowingly for some time, according to the bureau.
"Conducting regular testing in areas that experience no new cases recently but are at high risk is conducive to improving the sensitivity of local monitoring and precaution systems and catching hidden risks in a timely manner," it said.
A viable approach adopted by many provincial capitals and cities with population of more than 10 million is to set up more testing stands, in order to make them available within 15 minutes' walk.
So far, Shenzhen in Guangdong province, Hangzhou in Zhejiang province, Dalian in Liaoning province and several cities in Jiangxi and Hubei provinces have established rules to test local residents every 48 hours or once a week.
It noted that not all cities across China are required to put in place a regular testing mechanism and local officials will be guided to adjust the frequency and scope of screening based on local circumstances.
China has around 13,000 laboratories certified to perform COVID-19 tests and 153,000 technicians.
To ensure the accuracy of tests, the bureau said it has also sent quality control supervisors to each laboratory involved in mass testing campaigns.
Government departments are also working on further lowering the costs of nucleic acid tests. The latest price reduction occurred in early April as the National Healthcare Security Administration announced that nucleic acid tests should cost no more than 28 yuan ($4.4) and pool tests should be no more than 8 yuan.