COVID-19 outbreak leaves couple stranded in forest for 2 months
Share - WeChat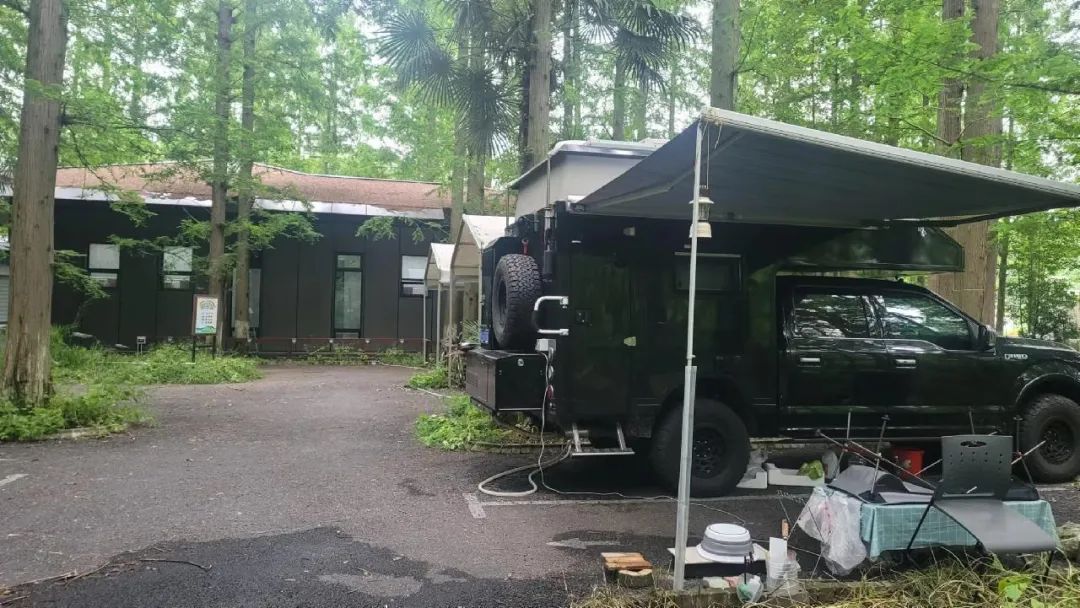 The current COVID-19 outbreak in Shanghai has confined most people in their homes, but for a couple who happened to be on a trip to Chongming Island before the lockdown, their confinement has been one amid nature.
It has been nearly two months since Lin and his wife surnamed Tian drove a RV to the Dongping National Forest Park in Chongming district on March 25. The park is a popular short-trip destination for many Shanghai residents.
The original plan was to spend the weekend there before returning to the city on March 28, a Monday morning. But the phased lockdown of Shanghai starting on the eve of their return changed everything.
The staff of the park had reported the couple's situation to the local administration, and the district police told them to stay put because the bridge tunnel connecting the island to Shanghai city was already blocked.
With the help of the staff, the couple managed to move their RV to a designated camping site in the park.
"At first, the notice said the lockdown would be four days, so we were fine," said Lin. "But after four days, the control measures were not lifted, and we started to get upset."
Tian, who studied psychology in college, said she decided to embrace the beautiful surroundings instead of getting stressed out by the situation. Tian pointed out the area was especially scenic as the park had been planning for a flower contest, and this saw many gardens planted with different flowers. The couple even encountered wild deer at their camp site.
But being stranded in the wild also came with its own set of challenges. Food shortage was the first problem they encountered as the couple brought only enough rations to last three days. With the help of the park's management, Lin received free supplies from the employee's canteen every three to five days.
They also had to deal with a shortage of fuel, which the RV required to generate heat at night. To solve this problem, Lu Qi, one of the police officers at the Jianshe township, drove the couple to the nearest gas station.
Lu also gave the couple antigen test kits and brought them to the designated sites to take nucleic acid tests.
"The past two months have been very special, and we have many people to thank, especially the park staff and the local police," said the couple, who were still living in the RV camp as of Thursday.
With the COVID-19 situation in Shanghai coming under control, the couple is looking forward to the day they can return home.
"We miss our child at home very much," said Lin. "And we will definitely visit Chongming again in the future."