MNCs cheer opening-up speech of Xi
Share - WeChat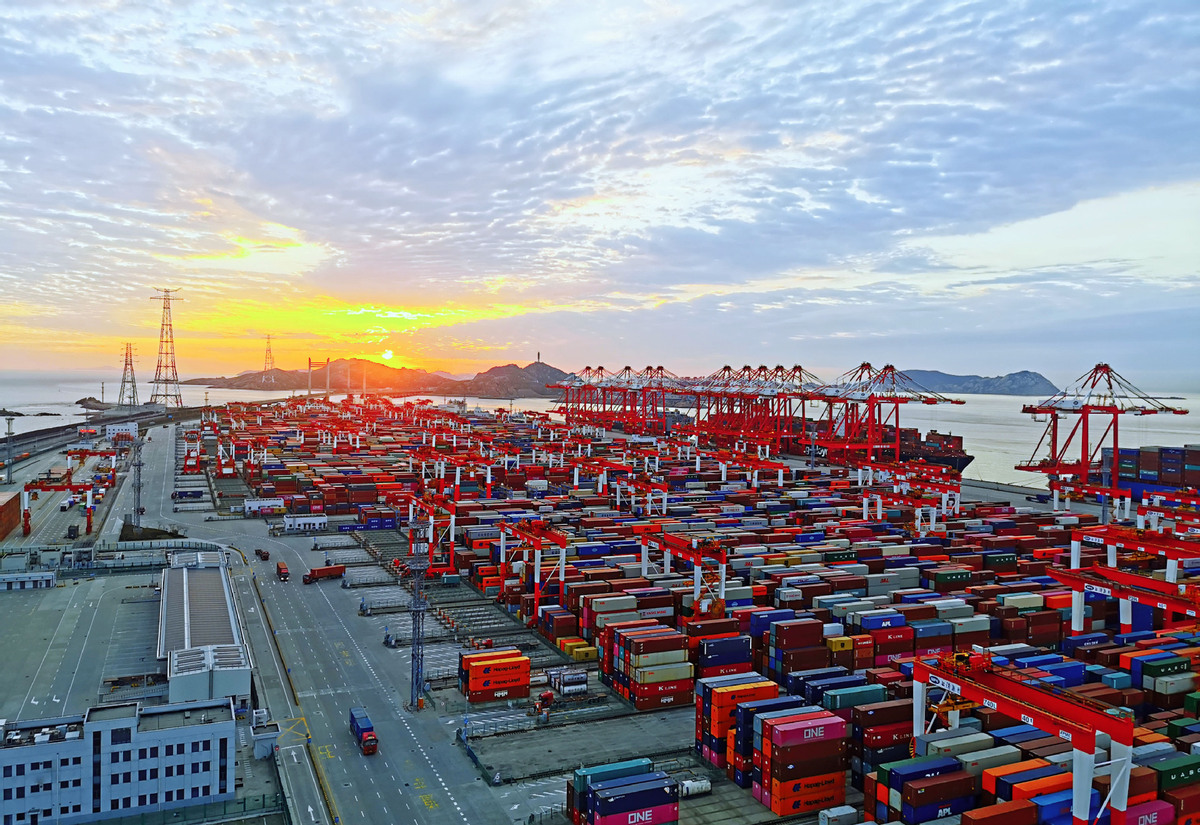 Top executives say country's policies, sound biz climate are big positives
Top executives of multinational companies operating in China on Thursday heartily welcomed Chinese President Xi Jinping's latest speech that reiterated the country's resolve to further high-level opening-up.
They added that MNCs will continue to count on China to sustain robust growth. The country, they acknowledged, has expanded many programs to let foreign companies play a bigger role.
For instance, foreign companies can now enter more business fields and bolster innovation, thereby helping mitigate the impact of COVID-19 on the economy and life, they said.
On Wednesday, Xi reiterated that the door to China will open wider to the rest of the world.
Xi made the remarks in a video address to a conference coinciding with the 70th anniversary of the China Council for the Promotion of International Trade and the Global Trade and Investment Promotion Summit.
"President Xi's speech demonstrates China's firm determination to continue its opening-up. The country has been carrying out higher-level opening-up for win-win collaborations, which is set to bring new vigor to the global economy," said Nicolas Poirot, president and CEO for the China unit of Air Liquide Group, a French industrial and medical gas supplier running 120 plants across China.
Poirot said Air Liquide has reaped the benefits of China's rapid and high-quality development made possible by the reform and opening-up policy. The company will continue to increase its investment in fields like hydrogen energy, production centers for basic electronic materials, low-carbon technology applications, high-end manufacturing and research activities in China.
Henry Liu, vice-president and general manager of Honeywell Performance Materials and Technologies Asia-Pacific, a business unit of US-based industrial giant Honeywell International Inc, said China's unswerving resolve to open up at a high standard offers a lot of encouragement to foreign companies. Honeywell feels assured to make more investments in China, he said.
"One of our most recent investments in China is Honeywell's process solutions operations and innovation center in China (Tianjin) Pilot Free Trade Zone. The project is now entering the stage of trial operations," he said.
Apart from expanding the catalog for fields where foreign investment is encouraged, the government has revised, abolished and formulated more than 500 regulatory documents to facilitate the operations of foreign companies in China, said Shu Jueting, a spokeswoman for the Ministry of Commerce.
China's strong comparative advantages in infrastructure, human resources, and industrial facilities will continue to provide a sound environment for growth of foreign-funded companies, the official said in an online news briefing on Thursday.
Yin Zheng, executive vice-president of French multinational Schneider Electric SA, said China has been building an open and equal business environment and strengthening the protection of intellectual property rights, which provides a fertile ground for global businesses to sink their roots deeper in the local market.
After more than three decades of operations in the country, Schneider Electric has reached a stage where China is the company's second-largest market and the vital source of its innovations for the global market. The company's research and development investment in China has been growing by over 15 percent annually over the past five years, he said.
Jens Eskelund, China chief representative of Danish shipping and logistics giant A.P. Moller-Maersk, said: "We are encouraged by President Xi's speech, not least his call for a joint effort to overcome the challenges of COVID-19 as soon as possible; to reinforce trade and investment; to enhance innovation; and to improve global governance."
He said a recent example of China's high-level opening-up is the permission given to foreign shipping lines to carry out international relay on coastal routes. This move represents a tangible step toward achieving market access on reciprocal terms for foreign carriers in China.
China's actual use of foreign capital surged by 20.5 percent year-on-year to 478.61 billion yuan ($70.74 billion) in the first four months, the Commerce Ministry said.