In Sichuan, quarantine sites near completion
Share - WeChat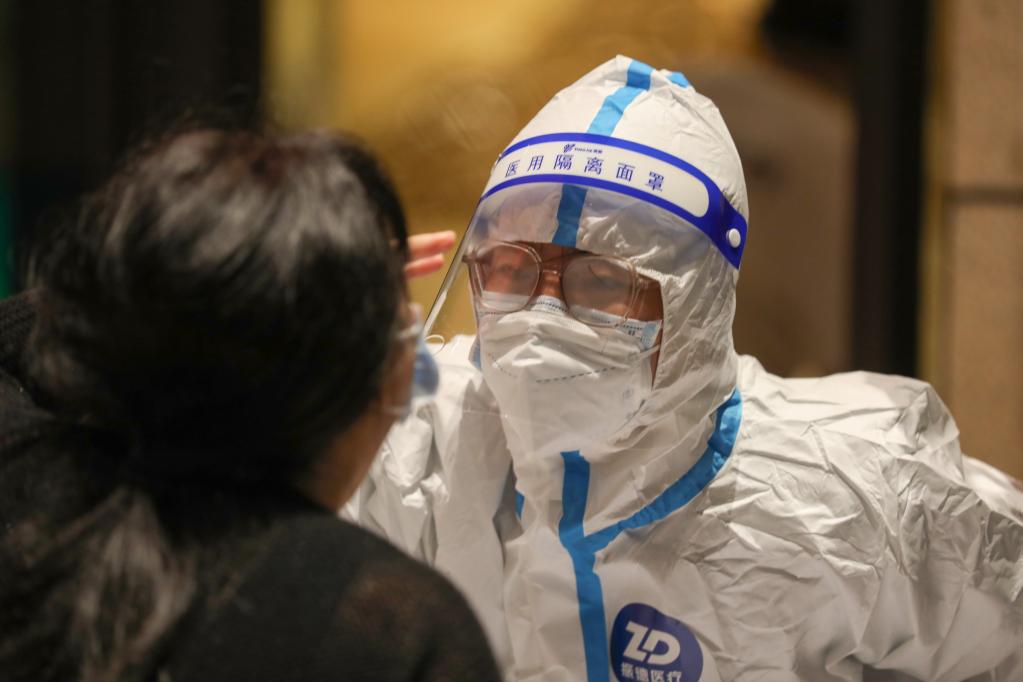 In response to the severe epidemic situation in one of its counties, Guang'an, Sichuan province, plans to finish building new quarantine sites with 20,000 beds this week.
Each compartment will be equipped with air conditioning, a TV set, bed, table, toilet and sink, according to Zhao Lichun, deputy chief engineer of Huaxi Group, which is in charge of construction.
On Friday, a makeshift hospital with 1,040 beds began operating in the city, led by Wang Kunjie, vice-president of West China Hospital of Sichuan University in Chengdu, supported by 90 medical workers.
Sichuan's latest bout with COVID-19 started in Linshui county on May 9 when the county reported three asymptomatic cases. The local outbreak is believed to be Sichuan's most serious since January 2020, the provincial Health Commission said.
Linshui reported 33 confirmed locally transmitted COVID-19 cases and 112 local asymptomatic cases on Wednesday, the Guang'an city health commission said on Thursday.
It found the county had accumulated 129 locally transmitted COVID-19 cases and 795 local asymptomatic cases as of Wednesday, which has drawn growing attention to the small county's efforts to curb the pandemic.
The source of infection in this latest round of the epidemic is unknown, and the genetic sequencing shows that it is Omicron BA.2.2, the commission said.
On Wednesday evening, the city's emergency response headquarters for COVID-19 asked public servants and employees of its enterprises and institutions to work at home except for necessary urgent tasks. Residents of the city are also being asked not to go out unless necessary.
Since Thursday, Guang'an has implemented traffic controls across the whole city, including in Linshui. All vehicles except for those of the military and police, ambulances and fire trucks need to apply for permits to pass.
According to Dong Ming, deputy chief of the Guang'an municipal development and reform commission, the food supply in the city is stable.
As of 9 am on Wednesday, the inventory of grain and edible oil in the city's major shopping malls and supermarkets reached 1,845 tons and 925 tons, respectively, an increase of 63 percent and 21 percent over the inventory on May 9 when the epidemic broke out. The city had 533,700 pigs and 31,000 tons of local vegetables in the fields, Dong said.
Each house in the city could send one person to go shopping once every day, he said.