More delivery services in Shanghai begin resumption of operations
Share - WeChat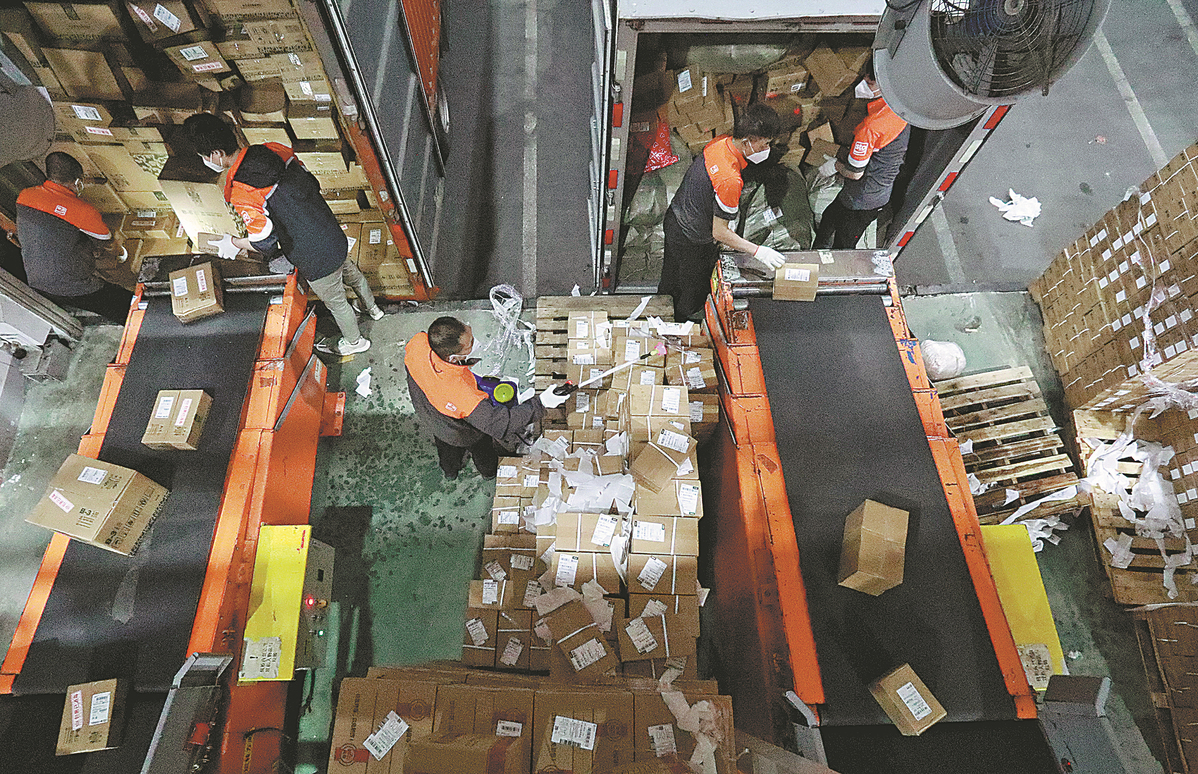 The daily parcel collection and delivery volume in Shanghai has reached more than 4.6 million, one-fifth of usual levels, said Feng Lihu, director of the Shanghai Postal Administration, at a press briefing on Thursday.
A total of 20 sorting centers of both domestic and foreign postal and express delivery service enterprises have resumed operations in Shanghai, noted Feng. Another eight sorting centers will resume operations soon, meaning that one-third of such sorting centers in the city will be operational.
Moreover, 580 branches and outlets of these companies have restored business operations and the number of frontline couriers and workers returning to work has risen to nearly 20,000, he said.
"We forecast that by early and mid-June, all sorting and processing centers, branches of business outlets of postal and express delivery companies will resume operations," said Feng.
"It's expected that the postal and express delivery companies will realize full resumption of personal delivery services in early June," he said.