Fist fighting a mountain and losing until we all won
Share - WeChat I once fist fought a mountain. I lost. But I won later battles and, ultimately, China won the war.
One night, during one of my first of 15 journeys through the Wenchuan quake zone, which left 90,000 dead or missing on May 12, 2008, I climbed a mountain and bashed my knuckles into its stony skin.
I was supposed to be near the epicenter the day the mountains crashed down but wasn't because of a scheduling change, leaving me to wonder since, "What if?"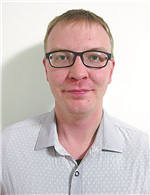 Before the disaster, I simply thought of mountains as pretty. It made sense that our species had often considered them abodes of gods-or gods themselves-and that they featured as the subjects of much art and literature.
But that day, I hated the juts of our planet that bristle above fluctuating tectonic plates because of their propensity to throw themselves upon humans during seismic convulsions, like inanimate berserkers who kill without intent, consciousness or conscience.
To me, then, they stood as steles that testified to the meaninglessness of it all, of everything, of a universe in which being demands inevitable, purposeless suffering.
I'd simply spent too much time in this hunk of hell on Earth.
The quake had shaken my sense of what it means to be, to the point that it collapsed like the countless buildings whose shards I tiptoed over day after day after day, alongside so many sobbing survivors.
Existence didn't seem to propose any purpose-or be able to. Yet it did dispense abundant, sometimes overwhelming, suffering with antiseptic indifference. Rocks don't care who they kill-but neither does the rest of the universe, except for our idiosyncratic species.
I'd spent so long in such a place, physically, that my mind quaked and ruptured, psychically. I snapped.
I left my hotel room in the dead of night and just started walking until I had left the edge of town. My feet automatically carried me along the road and then up the slope of one of the foreboding mountains that loomed beyond the settlement's rubble.
The faint trail up the summit ended at a sharp cliff. I stood at the edge and shrieked, "What is this?" I meant existence.
Many people's sporadic screams echoed through the mountains back then.
I dropped to my knees and started punching the mountain, howling in searing vowels like an animal.
I then shuffled back to my hotel room, tears seeping from my eyes and knuckles.
The next day, I experienced derealization. For about an hour, I didn't know where I was and couldn't have told you my own name.
From that day, I started reconstructing my sense of existence and meaning as China likewise continued rebuilding Sichuan in what is perhaps the world's most triumphant recovery after such a mass-scale natural disaster.
I threw myself into applied philosophy, borrowing ravenously from Stoicism, existentialism and absurdism, with dashes of Taoism, transcendentalism and even unsubstantiated faith in good old hope.
Today, I have a stronger sense of purpose and optimism than even before the temblor. And since I finished writing my book, Closer to Heaven: A Global Nomad's Journey Through China's Poverty Alleviation, I can tell stories from the darker early days of the Wenchuan tragedy without crying.
In 2011, I founded a volunteer initiative in another quake zone in Yushu, Qinghai province, where mountains and soaring elevations on the "roof of the world "had also sired a slow-motion geological disaster that produced crushing poverty.
We started by installing solar panels in schools without electricity, followed by computers, libraries, clothes, coal, food, medicine, surgeries, prosthetics, wheelchairs, scholarships and even yaks.
Simultaneously, overlapping with Wenchuan's and Yushu's quake recoveries, the country conquered the mountains that warp two-thirds of its surface to overcome the poverty they conjure.
I often say: "Sichuan taught me to find light in the darkness. Qinghai taught me how to create light where there seems to be none to be found." That is, sometimes literally, as in the case of solar panels powering bulbs that children can read by at night.
A few days ago, I spoke to my friend Xue Chen, who was 15 years old when I met him in Wenchuan in 2008, after his school had collapsed.
He's moved beyond that nightmare to live out his dream of becoming a tour guide to take people from around the world around his country, even though he'd barely left his hometown. He went beyond this to found his own travel agency and much more.
While I hadn't cried about the quake zone since I'd finished the book, which felt something like an exorcism of the last vestiges of despair, I shed tears of joy when he sent me photos of his newborn son.
Mountains can be malevolent or magnificent. But China has shown the world that human good can overcome any evil they may sire-not with feeble fists but with proficient hands and prevailing hearts.
Most Popular