More graduates opt to work in lower-tier cities
Share - WeChat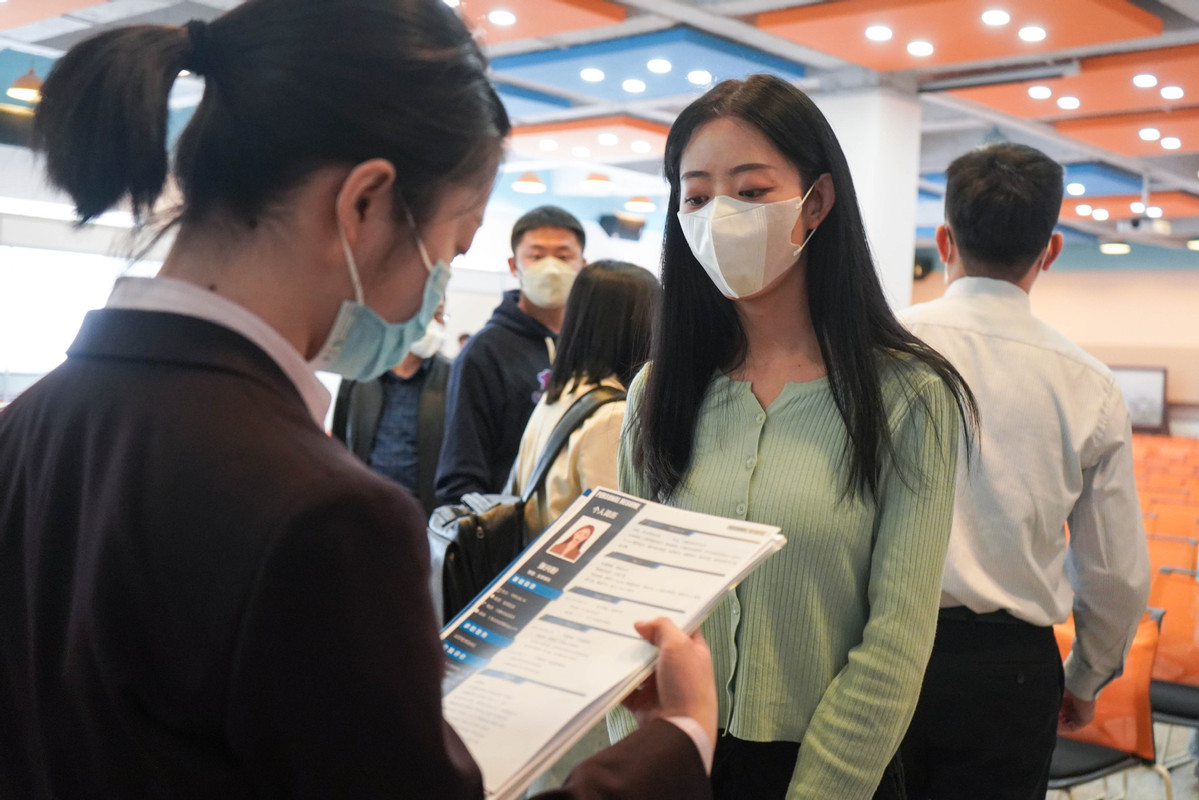 IT remains popular but high housing prices dampen desire of long-term stay
Chinese college graduates are opting to work in lower-tier cities to pursue a less stressful and more stable lifestyle, according to a new report.
Thirty-five percent of soon-to-be college graduates surveyed said they would prefer to work in second- and lower-tier cities, 32 percent wanted to work in "new first-tier cities" such as Hangzhou, Zhejiang province and Chengdu, Sichuan province. Only 26 percent would prefer to work in first-tier cities like Beijing and Shanghai, or Guangzhou and Shenzhen in Guangdong province.
New first-tier cities are cities with the potential to become first-tier cities, generally including 15 cities such as Chengdu, Hangzhou, Wuhan in Hubei province, Xi'an in Shaanxi province, and Chongqing.
The report, based on a survey of more than 5,000 students, was conducted by China Youth Daily.
It found that internet companies remain the top choice for graduates because of the prospects of high salaries and chances for quick promotion.
More than 67 percent of the respondents believe the IT industry has the best development prospects, followed by the culture, sports and entertainment industries (44 percent), education (40 percent) and health and medicine (18 percent).
Yao Yuwei, a graduate student at Renmin University of China in Beijing, said she will start work at internet giant Baidu after graduating in June, and expects a high salary and relaxed management style.
Internet companies are more generous with their salaries for new graduates, and there are salary increases every year, Yao said, adding that she does not mind working overtime on weekdays as long as she has two days off work a week.
Yao, who has interned at State-owned enterprises and private companies, said she prefers to work at private companies due to their less complicated management style.
However, the 24-year-old from Shandong province said she is considering going to work in a second-tier city after a few years in Beijing due to the very high housing prices in the city.
"I do not think it is worthwhile to spend so much money on an apartment in Beijing, and going to a second-tier city would make my life easier without the burden of worrying about paying the very high down payment and monthly mortgage," she said.
Yang Hui, 24, who is expected to graduate in June from the University of International Business and Economics in Beijing, said she will work at a technology company in Hangzhou.
Yang said she has interned at several IT companies in Beijing and that the crowded morning subway commute is so unpleasant she does not want to experience it anymore.
While it is very difficult to obtain a household registration in Beijing, Hangzhou's policy is very friendly to college graduates and the city offers employment subsidies to new graduates who chose to work there, she said.
"I do not want to tie myself and my family to a house in a first-tier city, and I want to spend my money on other leisure activities in order to enjoy life."
Xiao Wenxi, 25, another graduate student at UIBE, said she will return to her home province of Hainan in June to work at a bank.
The southern Chinese province aims to build itself into a globally influential high-level free trade port by the middle of the century, said Xiao, adding it has great development potential and she wants to contribute her knowledge to its development.
While working in Hainan does not promise as high a salary as in first-tier cities, the living costs and housing prices are much lower, Xiao said.
Hainan provides new graduates with subsidies for renting and buying houses, and many of her childhood friends are content with their life there, she said.
Liang Xiaoze, who has secured a job offer from ByteDance in Beijing, said he is satisfied with his prospective salary, adding that he chose to work in the IT sector due to the relatively high salaries it offers.
College students nowadays conduct comprehensive research and do several internships before choosing their future employers after graduation, said Liang, who is graduating from RUC.
"Most students have a clear understanding of what they want most from a job and we make a thorough consideration before arriving at a final decision."