More cases reported in Beijing
Share - WeChat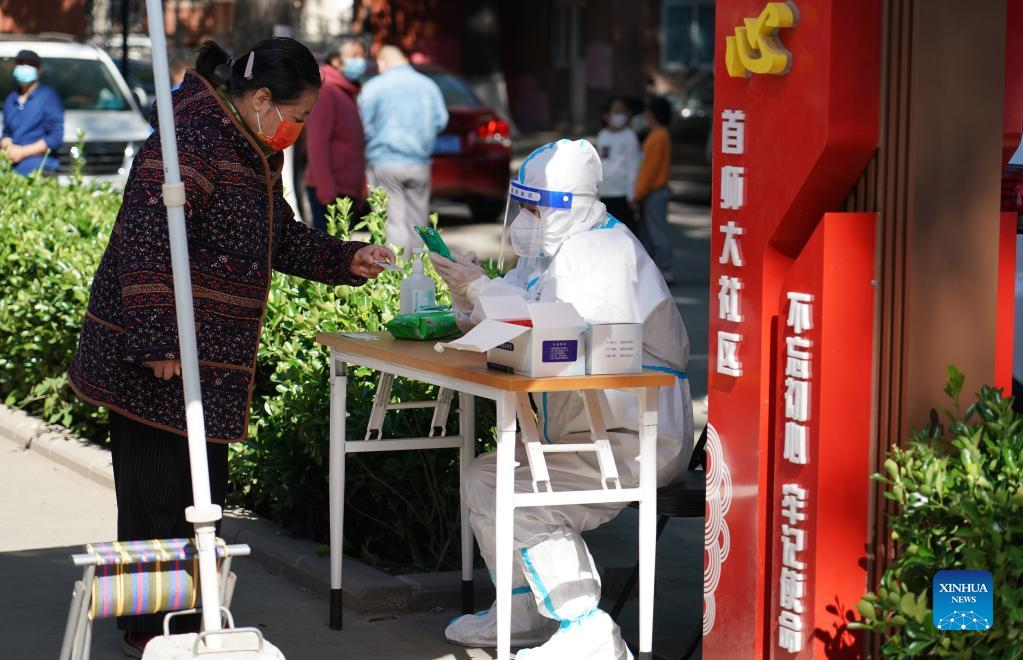 Beijing reported 39 new locally transmitted COVID-19 cases in the 24 hours starting 3 pm Sunday, bringing the total number of infections to 1,113 since April 22. Fifteen districts are involved, according to Pang Xinghuo, deputy director of the Beijing Center for Disease Prevention and Control, at a news conference on Monday.
Of the new infections, 34 were reported in controlled zones, and five were found from mass nucleic acid tests at community level, she said.
Of all 1,113 cases, Chaoyang district registered 387, the most in the outbreak, followed by Fangshan, which reported 309. Haidian reported 120 and Fengtai reported 101 during the same period.
"The center has completed gene sequencing of virus samples from 483 cases in the latest outbreak," Pang said. "The results showed there are two independent transmission chains in the city and the branches of those transmission chains have been discovered."
"The gene sequencing of the virus is identical to the one in the recent clusters outside Beijing, which have spilled out to other parts of the country," she added. "Meanwhile, hidden transmission risks still exist at the community level and the chains in the city are not yet completely cut off."
As of Monday, Beijing had 19 high-risk areas for COVID-19 and 25 medium-risk areas.