Revving up to be a 5-star powerhouse
Share - WeChat Greater Bay Area takes center stage as global companies make a beeline for a stake in the region's vibrant growth engine. Zhang Tianyuan and Wang Yuke report from Hong Kong.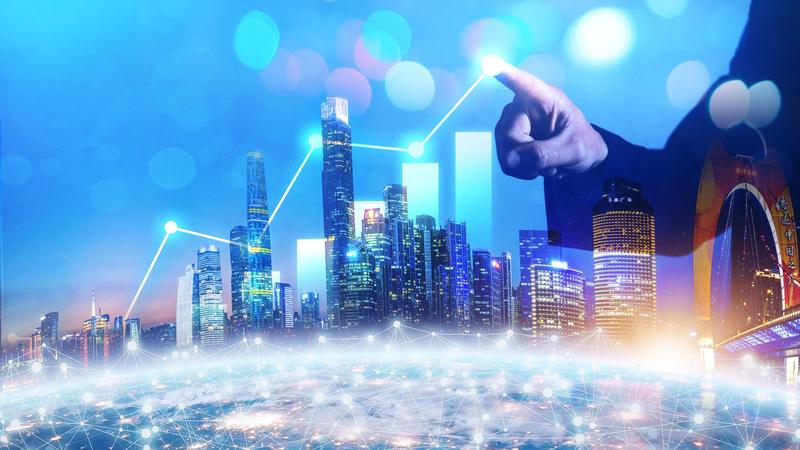 The mega Guangdong-Hong Kong-Macao Greater Bay Area is in pole position to become one of the world's most promising economic growth engines with a business environment that has been a magnet for international enterprises in the past three years.
Technology and innovation have been at the forefront since a strategy was unveiled for the 11-city cluster to take on the world's most renowned bay areas.
Industry pundits say economic opportunities have sprung up across the Greater Bay Area, augmenting a list of startups and global businesses betting on the region's immeasurable growth potential, backed by supportive government policies.
The Outline Development Plan for the Guangdong-Hong Kong-Macao Greater Bay Area, released in 2019, cements the region's standing as an international financial and innovative powerhouse by linking up nine cities in Guangdong province with the Hong Kong and Macao special administrative regions.
The plan dictates a blueprint that by 2022, "cooperation among Guangdong, Hong Kong and Macao should be deepened and broadened"; and the area by 2035 should form an "economic system and mode of development" empowered by innovation, as well as an international "first-class bay area for living, working and travel".
The Greater Bay Area's gross domestic product reached 12.6 trillion yuan ($1.87 trillion) last year — an increase of 2.4 trillion yuan from 2017 — according to the Guangdong provincial government.
The number of high-tech enterprises operating in the Chinese mainland cities of the Greater Bay Area stood at 56,100 last year — a nearly 16 percent increase from 48,400 firms in 2019.
Francis Belin, president at auction house Christie's Asia-Pacific, said that: "The Greater Bay Area is exciting, ambitious and necessary. It's just incredible to see what has been achieved in such a short period of time in that region."
"I think it's just beginning of the journey. There's a very strong agenda (to) actually make it happen. And I have no doubt that will happen," he added.
Belin said that there are "very successful entrepreneurs across many cities (in the Greater Bay Area) and an incredible talent pool. It's a region that is going to continue to have very strong activity for mainland talent. Therefore, I think the boom and the growth that we see in the region will continue to support what we do when it comes to art, culture and auction business".
To speed up incubating innovative startups, governments in the 11-city cluster have drawn up various regional development frameworks within the past year, leveraging each city's unique advantages and strengths.
The State Council presented the Plan for Comprehensive Deepening Reform and Opening Up of the Qianhai Shenzhen-Hong Kong Modern Service Industry Cooperation Zone and the Plan for the Development of the Guangdong-Macao Intensive Cooperation Zone in Hengqin in September last year, followed by Hong Kong's Northern Metropolis Development Strategy announced a month later.
These policies and initiatives speak volumes about what's in store for the Greater Bay Area, said Freddie Chui Ying-wai, markets and global network leader at Deloitte China. The road map provides details, guidelines and incentives of the region's development outline, and helps global firms formulate their strategies and investments to build the right business capabilities in the regional market, he said.
For instance, the Shenzhen Qianhai International Financial City envisioned in the Qianhai plan will be a boon for financial institutions and financial technology startups that can benefit from the program as it offers financial incentives to Hong Kong companies to tap the much bigger mainland market, said Chui.
The 2022 Hong Kong Business Sentiment Survey, conducted by the American Chamber of Commerce among its members, showed that 60 percent of them are already operating in the Greater Bay Area, with Shenzhen and Guangzhou being the most popular cities, while at least 40 percent of the companies want to expand in the next few years.