Fluctuations observed in wind, solar resources
Share - WeChat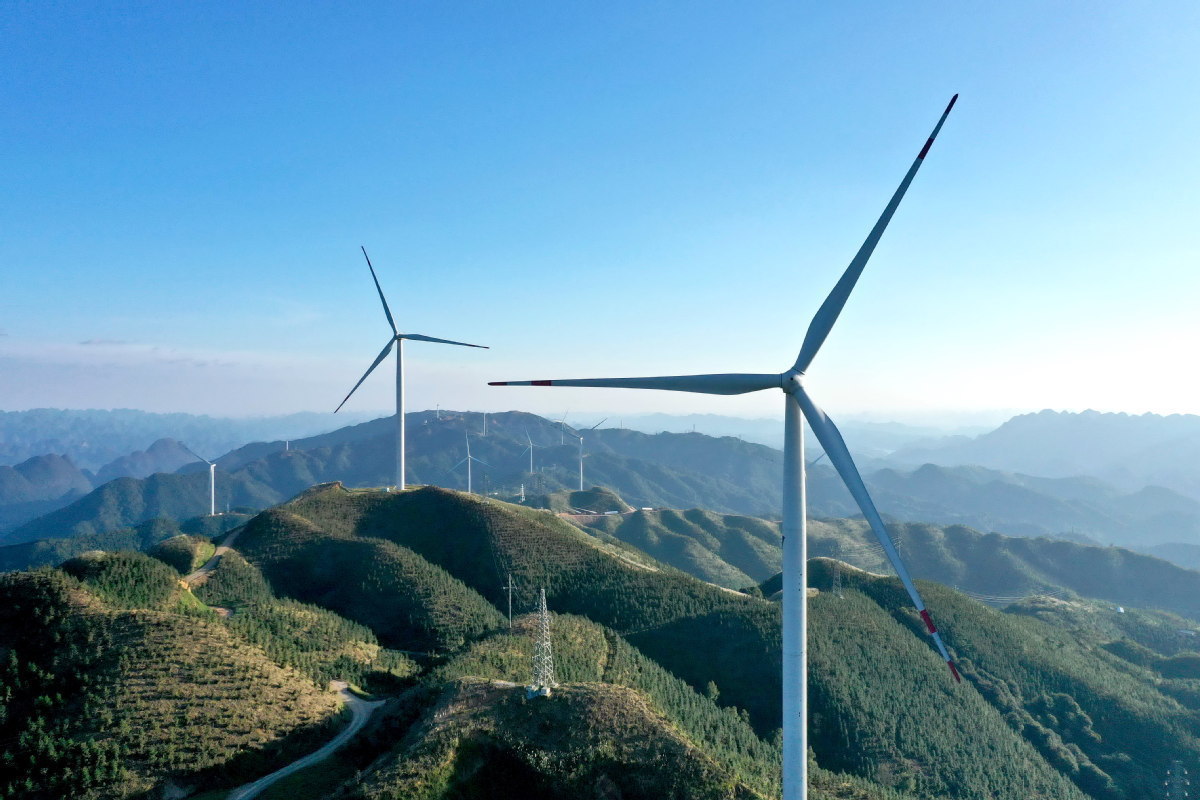 China's wind and solar resources fluctuated mildly last year, with wind resources slightly above the previous 10-year average and solar slightly below, according to the national meteorological administration.
The China Wind and Solar Energy Resources Bulletin, released by the China Meteorological Administration, provides references for the energy industry based on the utilization and management of wind and solar resources.
Shen Yanbo, executive editor of the bulletin, also a senior engineer from the China Meteorological Administration's Wind and Solar Energy Center, said that natural and human factors affect wind and solar power generation.
"The bulletin provides information on the natural factors that affect energy generation so that power plants can evaluate how much their management ability, the human factor, can influence the generation of electricity," he said.
China's wind resources last year were 0.18 percent higher than the annual average of the years 2011 to 2020, according to the bulletin. Although the percentage figure appears small, when scaled up across China's entire wind generation network its difference to total power generated by wind is sizable.
Shen said that wind is measured at meteorological stations by towers that usually stand 10 meters high, and through the data the center can calculate how much power a wind turbine that usually stands 70 meters high can generate in different regions.
Last year, for areas with 70-meter-high wind turbines, the most common height for wind turbines in China, the Inner Mongolia autonomous region, Shaanxi, Shanxi, Henan and Heilongjiang provinces generated more power through wind compared to the 2011-20 average. In South and East China, power generated from wind was less than average, the bulletin said.
Last year, solar resources in China's western region were generally higher than in the central and eastern regions.
The annual national average solar power generated at optimal slope angles was about 1,748 kilowatt-hours per square meter, 0.74 percent less than the previous 10-year average.
Some 1,700 kWh of electricity can power about 8,000 home computers for an hour.
"The photovoltaic panels are tilted and placed toward the sun so that the angle is optimal to absorb energy. The angles are designed differently at various latitudes and according to local air quality," Shen said.
In the first three quarters of last year, the total power generation of wind and solar energy nationwide was 718 billion kWh, a year-on-year increase of 34.9 percent, according to the National New Energy Consumption Monitoring and Early Warning Center.
A guideline released last year by the central government said the country would give priority to clean energy and the total installed capacity of wind and solar power generation will have reached more than 1.2 billion kilowatts by 2030.