Persistence paying off for aspiring lawyer in Beijing
Share - WeChat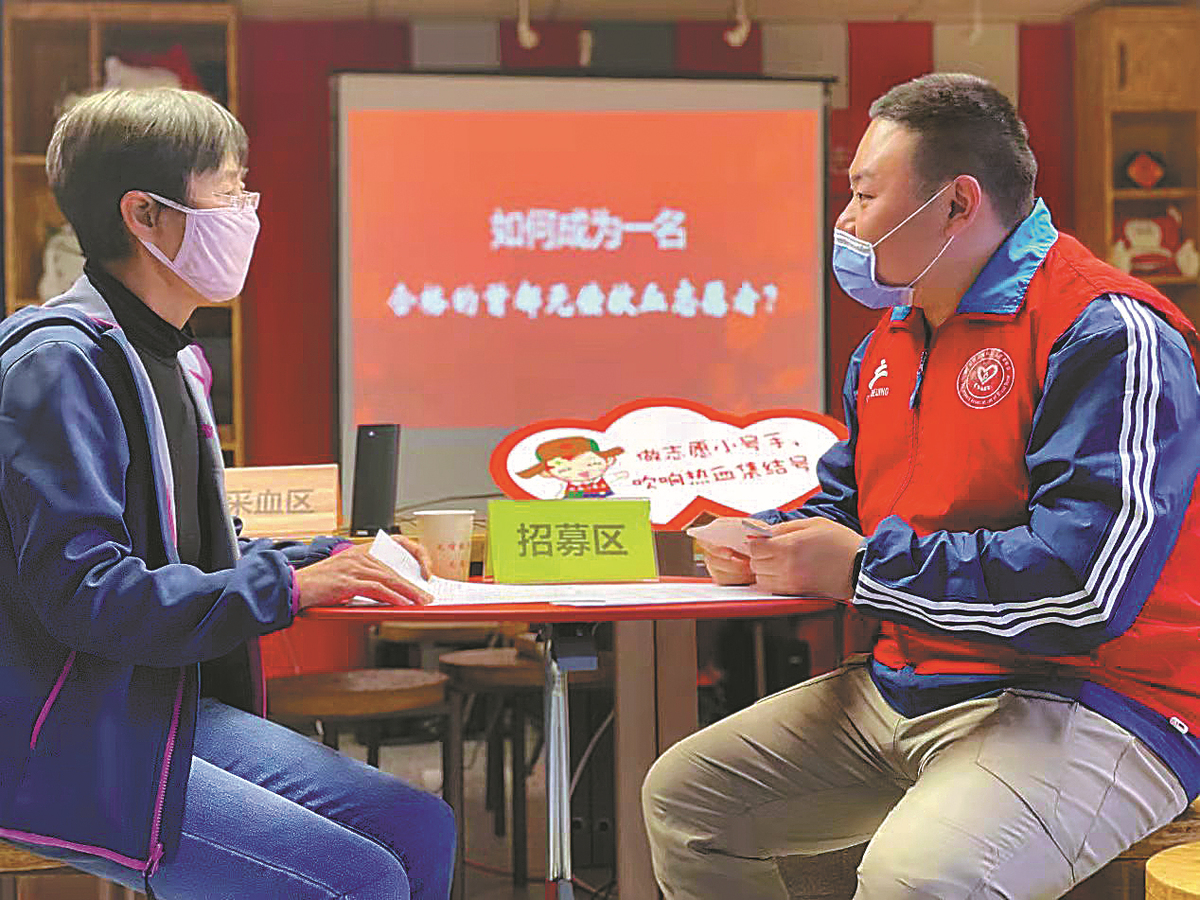 Former PKU security guard closer to professional goal after passing critical exam
After his eighth attempt, 30-year-old Liu Zheng finally passed the National Judicial Examinations in January, the professional qualification exam that everyone wishing to be a lawyer in China must pass, in addition to getting a degree in law.
Liu's route to law has not been straightforward. After graduating with a bachelor's in automobile engineering from the Hebei College of Science and Technology in 2015, he took a job at Peking University as a security guard in the hopes that he would someday be able to pursue a master's at the prestigious university.
"I dreamed of studying somewhere famous, but my family's financial situation meant I had to work while I prepared for the exams," he said.
As he studied in his spare time, Liu developed an interest in law and decided to prepare for the National Judicial Examinations, which have a pass rate of only 10 to 15 percent.
He later became a facilities manager at the Peking University Law School to help him better prepare.
Liu works from 5 pm to midnight. He follows a simple routine, shuttling from his dormitory to the school canteen, to classrooms and to his job and wakes up early so that he can arrive at the law school by 8 am for lectures, or to study by himself for a few hours.
"Preparing for the exam is like washing clothes in the dark. You never know if they are clean and if you have done enough," he said.
He said that despite his having to work, his teachers and other students have been helpful.
Professors have sent textbooks and invited him to their courses, and students have sent notes of encouragement. "Nobody has treated me differently. I am just another face in the class."
One of his duties is to turn off the lights at 11 pm and tell students it's time to leave the building. He often gives them a few extra minutes to finish up.
In 2019, Liu enrolled in a law course of a continuing education program at the Renmin University of China. Students taking the course must pass a dozen examinations before being awarded a master's in law.
Liu studies during weekends and has passed all but one of the exams-the English test, which has been delayed due to the recent outbreak of COVID-19 in Beijing.
Apart from studying and working, he has many hobbies.
He is very good at diabolo, a folk game that involves balancing and maneuvering a spinning top on a length of string tied to a pair of wooden sticks, and is also fond of traditional Chinese opera and crosstalk.
He also likes to volunteer and has donated blood 20 times in the past 10 years.
Looking back over the past seven years working and studying at PKU, Liu said the experience has reaffirmed his determination to shape his future through education.
Born in a small village in Hebei province, he was the first in his extended family to graduate.
To alleviate his family's financial situation, he worked part-time during his undergraduate years, washing cars, giving out flyers and working on assembly lines. "I never felt secure about my future back then, but as I have prepared for the exam over the past six years, I have felt a sense of security because I know I am working hard toward a better future," he said.
Liu said that his family has been very supportive and added that for students in rural areas, education is one of the best ways to make a better life. "I am ready to get my degree and start work as a lawyer," he said. "It is a career worth pursuing."