A classical education
Share - WeChat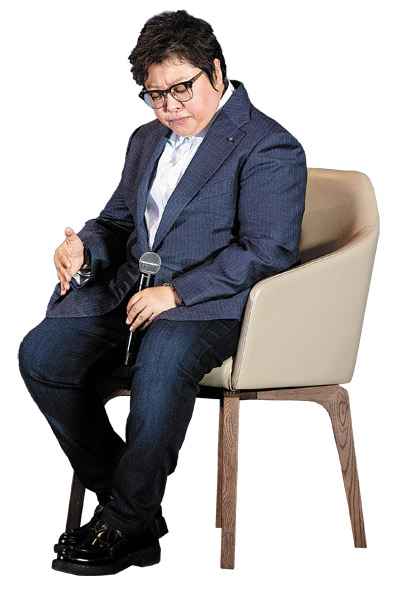 Pop star Han Hong's new album of orchestral instrumental tracks marks the end of a four-year journey of musical discovery, Chen Nan reports.
Whenever pop singer-songwriter Han Hong has an inkling to try something radically different, or to challenge herself musically, she will go for it.
Now 50, she has spent the last four years working on her first classical music album, titled Rising Mist, which was released on Saturday.
"It's a very personal album, which represents my first time composing for classical musicians. Frankly, I dare not call it an album of 'classical music', because I am not classically trained and I am still learning. I call it an album of 'instrumental works'," says Han, who appeared at the National Center for the Performing Arts in Beijing on Saturday.
Since releasing her debut album, 1998's The Brightness of the Snow, which was an instant hit, Han has become a household name in China, releasing albums, performing theme songs for movies and TV dramas, as well as appearing in grand galas.
"I've not talked to any media over the past five years and the less I talk, the more I love to express myself through music," says Han.
Most Popular