The stage is set
Share - WeChat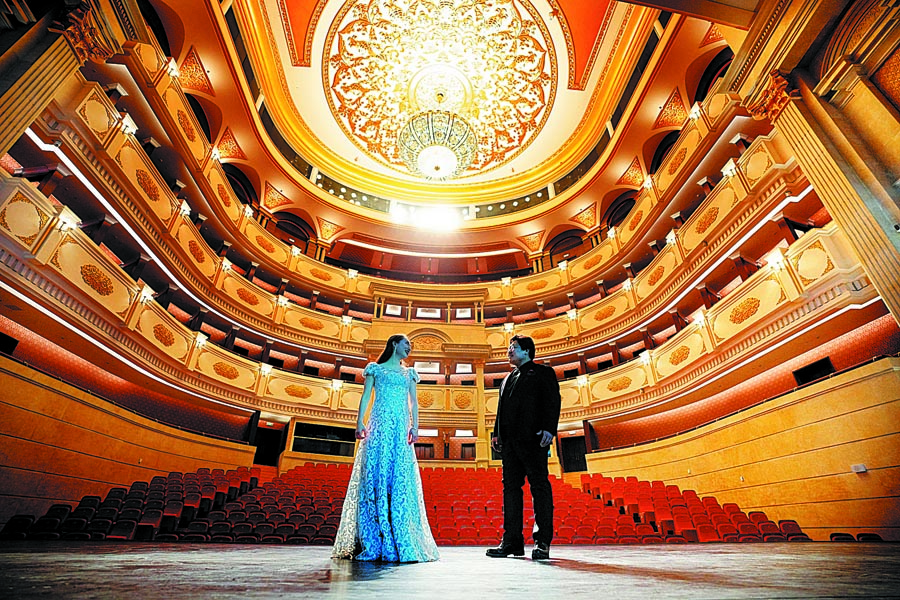 Magnificent new China National Opera House will open the door to a modern cultural hub in the nation's capital, Chen Nan reports.
The curtain was lifted on the China National Opera House, which opened its doors to the public on April 20, seven years after construction began in 2015.
Soaring to nearly 50 meters, with a total construction area covering some 41,000 square meters, it is located on the East Second Ring Road of the capital's downtown, about 15 minutes' drive from Tian'anmen Square and 2 kilometers away from the trendy Sanlitun area.
Outside the white-walled building, 18 columns give it a classical appearance. Inside, the horseshoe-shaped auditorium is dominated by two colors, red and gold. Besides the main stage, the venue has a 150 sq m orchestra pit, around 1,000 seats from the first to the third floors and 49 boxes in the balcony area from the fourth to the sixth floors. Cultural elements, such as a Chinese phoenix, an auspicious bird rising from the ashes, are liberally used in the theater's design.