Young craftsman spreads filigree inlay art
Share - WeChat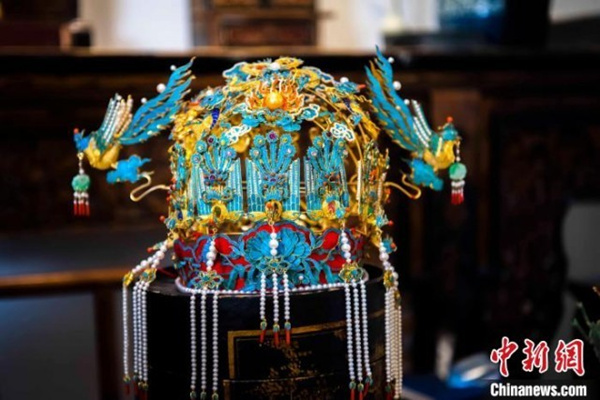 Filigree inlay, also known as "fine gold art", combines two techniques of "filigree" and "inlay" that are used mainly in the production of Chinese ancient jewelry.
The filigree making uses metal threads such as gold or silver to form handicrafts with processes such as piling, plaiting and knitting; while the inlay work decorates metal flakes with carved patterns and jades or gems inlay. This art, which was included in the national intangible cultural heritage list in 2008, enjoys a history of around 1,000 years in China.
Gu Guoqiang, a 28-year-old craftsman from Southwest China's Chongqing municipality, started to make filigree inlay handicrafts in 2016, when he studied restoration of cultural relics in the Palace Museum in Beijing. He was attracted by a filigree inlay phoenix crown and decided to learn the handicraft and pass it down.
Most Popular